Use this guide to find information resources about dementia including books, reports and journal articles.
Books
Book subject searches
Journal articles
Use these links for details of journal articles on each topic

Journals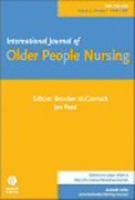 Journals of interest for dementia. Use these links to see details of availability.
Explore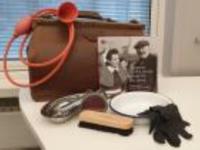 Royal College of Nursing (2017) Case of memories. RCN Foundation: London.
A large number of care home residents have a nursing background or were in receipt of nursing care during the 1950s and 1960s. The Case of Memories is a district nurse case, based on one from the 1950s/1960s and contains replicas of the items used at that time. It is designed to be used in care homes as part of facilitated reminiscence with residents and those who are important to them.
Borrow from RCN library services
Oxtoby K (2017) Case of Memories: unlocking the past for former nurses with dementia: An RCN project is using replicas of nursing items from the 1940s and 50s to stimulate reminiscence for former nurses and other care home residents. Nursing Standard, 31 (47), pp. 26-27.
House of Memories, National Museums Liverpool
House of Memories is a museum-led dementia awareness programme which offers training, access to resources, and museum-based activities to enable carers to provide person-centred care for people living with dementia.
View page
This subject guide relates to:

Howard Chae
Editor of this guide
RCN Library and Archive staff
Page last updated - 06/06/2022