Safeguarding is about protecting the health, wellbeing and human rights of individuals, which allow people to live free from harm, abuse and neglect. It is fundamental to high-quality health and social care. (Care Quality Commission, 2017, Safeguarding people). Use this guide to find information resources about safeguarding adults, children, and those with learning disabilities. In this guide you'll find books, guidelines, and journal articles.
Key Resources
Related Links
Books
Book subject searches
Journal articles
Use these links to see details of journal articles on each topic.
Journals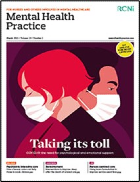 Journal titles of interest for safeguarding include:
This subject guide relates to:

Janan Nuri
Editor of this guide
RCN Library and Archive Service
Upcoming events relating to this subject guide
Page last updated - 06/06/2022