Domestic abuse is a complex issue that all health care professionals should have some understanding about. They should be aware of who is affected, how individual victims may present in differing health care settings, how the subject could be approached, and most importantly what professionals can do to help and support victims of abuse. Use this guide to find information resources about all aspects of domestic abuse including books, reports and journal articles.
Books
Book subject searches
Journal articles
Use these links to see details of journal articles on each topic.

Journals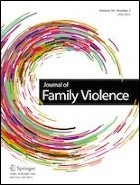 Journals of interest for domestic violence. Use these links to see details of availability.
This subject guide relates to:

Caroline Lynch
Editor of this guide
RCN Library and Archive Service
Page last updated - 14/07/2023