Learning Disability Nursing
"The reason people become learning disabilities nurses are varied but one thing is universal, they make a vital contribution to the care and welfare of vulnerable people". (Public Health Nursing Division, 2014, Strengthening the commitment: one year on).
Key Resources
Adults with incapacity: forms and guidance (Scottish government)
Doukas T, Fergusson A, Fullerton M and Grace J (2017) Supporting people with profound and multiple learning disabilities. Core and essential service standards. PMLD Link.
The Learning Disabilities Review Programme (LeDeR) (2020) Annual report. Bristol: LeDeR
Lenehan C (2017) These are our children: a review by Dame Christine Lenehan. Director. Council for Disabled Children. London: Council for Disabled Children.
Mental capacity act (Northern Ireland) 2016.
NHS England (2017) Stopping over medication of people with a learning disability, autism or both (STOMP).
Reasonable adjustments for people with a learning disability (2018) GOV.UK.
Royal College of Nursing - Clinical topics in learning disabilities.
Royal College of Nursing (2021) Connecting for change: for the future of learning disability nursing. London: RCN
Royal College of Speech and Language Therapists (2021) Eating and drinking with acknowledged risks: multidisciplinary team guidance for the shared decision-making process (adults).
Eating and drinking with acknowledged risks refers to the decision to continue eating and drinking despite the associated risks from having dysphagia. These risks may refer to aspiration, malnutrition, dehydration and choking. This publication is endorsed by the RCN.
View page
Skills for Health (2019) Capabilities frameworks. Supporting autistic people and/or people with a learning disability.
Taggart L, Tripp H, Conder J, Whitehead L, Scott J, Rouse L, Redquest B, Lunsky Y and Truesdale M. (2021) International consensus guidelines: reasonable adjustments in the management of type 2 diabetes in adults with intellectual and developmental disabilities. International Association for the Scientific Study of Intellectual and Developmental Disabilities (IASSIDD): Health Special Interest Research Group.
Videos
National Autistic Society, Amazing Things Happen by Alexander Amelines.
We would like to thank the RCN Learning Disability Nursing member community for their input into the development of this subject guide.

Books
Book subject searches
Journal articles
Use these links for details of journal articles on each topic.
Journals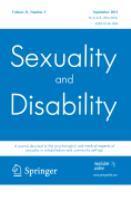 Journals of interest for learning disability nursing. Use these links to see details of availability.
Exhibitions
Nursing History Collection
Special collections
Our Permanent Collection consists of nursing specific core items and rare items. It is viewable by appointment at the RCN Library and Heritage Centre. Here is a small selection of items from our collection.
Archives
This subject guide relates to:

Lee Kattenhorn
Editor of this guide
RCN Library and Archive Service
Page last updated - 27/07/2023