Assessing and managing pain are essential components of nursing practice. Pain is often categorised as acute or chronic but it is a complex physical, psychological and social phenomenon that is uniquely subjective. Pain traverses all clinical settings and the age spectrum. (RCN, 2015, Pain knowledge and skills framework). Use this guide to find information resources about pain including books, journal articles and reports.
Key Resources
We would like to thank the RCN Pain and Palliative Care member community for their input into the development of this subject guide.
Books
Book subject searches
Journal articles
Journals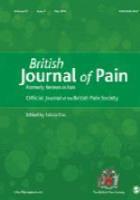 Journals of interest for pain. Use these links to see details of availability.
This subject guide relates to:

Ellen Cropley
Editor of this guide
RCN Library and Archive staff
Page last updated - 10/02/2022