It is an exciting time for nursing staff working in public health as all four countries of the UK seek to address the underlying causes of ill health such as unhealthy lifestyles and social inequalities. Public health deals with and supports measures at an individual level, within organisations and at a wider society level to tackle the causes of disease and preventable mortality and disability. Use this guide to find information resources about public health including books, reports and journal articles.
Public Health
Prevent
Protect
Promote
Book subject searches
Journal articles
Use these links for details of journal articles on each topic.
Journals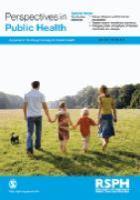 Journals of interest for public health. Use these links to see details of availability.
Events and Exhibitions
RCN Podcasts
Nursing history
This subject guide relates to:

Julie Key
Editor of this guide
RCN Library and Archive Service
Upcoming events relating to this subject guide
25 Nov 2022

London

We are pleased to announce the RCN and SOM joint Occupational Health Nursing Conference is back for the fifth year.
Page last updated - 22/06/2022