Staffing for Safe and Effective Care
Use this guide to find information resources and evidence about nursing staffing levels for safe and effective care including RCN publications, key resources and journal articles.
Legislation and guidance
Reviews and reports
These reviews and reports discuss standards of care and staffing levels.
Journal articles
These resources provide evidence and research findings around nursing staffing levels.
Books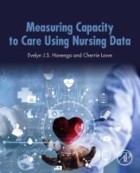 Hovenga E Aand Lowe C (2020) Measuring capacity to care using nursing data. London: Academic Press.
Videos
An act of compassion. RCN Wales' campaign for safe staffing (short version)
An act of compassion. RCN Wales' campaign for safe staffing (full version)
This subject guide relates to:

Caroline Lynch
Editor of this guide
RCN Library and Archive Service
Page last updated - 07/06/2021