Principle H of the Principles of Nursing Practice is: "Nurses and nursing staff lead by example, develop themselves and other staff, and influence the way care is given in a manner that is open and responds to individual needs" (RCN, 2010, Principles of Nursing Practice). Use this guide to find information resources about leadership including books, reports, journal articles and videos.
Key Resources
We would like to thank the RCN Nursing in Management and Leadership member community for their input into the development of this subject guide.
Books
Book subject searches
Journal articles
Use these links to see details of journal articles on each topic.
Journals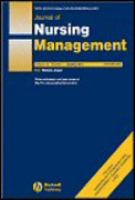 Journals of interest for leadership. Use these links to see details of availability.
Databases
HMIC
Search for details of publications, journal articles and grey literature related to health service policy, management and administration.
Open HMIC
How to search the HMIC database (health management database)
RCN Podcasts
RCN Events video on demand
Videos
Publications
This subject guide relates to:

Caroline Lynch
Editor of this guide
RCN Library and Archive Service
Page last updated - 17/06/2022