Julia Judd
Forum Co-Chair
Advanced Nurse Practitioner MSc, RSCN, RGN
Specialty
Children's Orthopaedics
Training and education
Julia trained at Queen Mary's Hospital for Sick Children in South London. She is a qualified children's and adult nurse, specialising in children's orthopaedic nursing. She gained her Master's degree in Advanced Clinical Practice in 2005.
Experience
Julia has worked at Southampton University hospital since qualifying and has 20 years experience as an advanced nurse practitioner in children's orthopaedics.
Julia works in collaboration with her consultant colleagues, seeing patients in clinic and runs nurse led clinics for a variety of children's orthopaedic conditions.
Research
Julia's main research interests are in the treatment and management of children's hip and foot conditions. She has published papers in a number of peer reviewed nursing and medical journals and has authored book chapters on the nursing care of children's musculoskeletal disorders.
Practise
Julia is keen to promote the speciality of children's orthopaedic nursing through education, networking and facilitating the sharing of good practice.
She regularly attends and presents at children's orthopaedic nursing and medical meetings, nationally and internationally. She convenes annual/biannual national children's orthopaedic nursing conferences in Southampton and co-founded the Royal College of Nursing, Children and Young Peoples Orthopaedic and Trauma Community, of which she is now an active member.

Julia is the current co-chair of the RCN Society of Orthopaedic and Trauma Nursing Forum and has been on the committee for nearly eight years.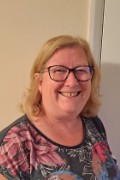 Karen Barnard
Forum Co-Chair
Lead Advanced Trauma Nurse Practitioner, Royal Berkshire Hospital
Karen qualified in 1981 and has worked in trauma throughout her career.
Karen has been on the SOTN steering committee since 2016 and has been co-chair for 2 years.
In 2005 Karen commenced as a Trauma Co-ordinator and gradually remodelled the role to its current advanced practitioner position, obtaining a PG cert in the process. Karen now leads a team of Advanced Trauma Nurse practitioners.
Karen has been module leader for the Trauma and Orthopaedic MSc module at Oxford Brookes.
Karen has also been involved in establishing and running a weekly nurse-led Tendo-achilles clinic and an ankle fracture clinic.
She has also been involved in education within her Trust; is on the faculty of the TILS study course; organises twice yearly study days for trauma and orthopaedic nurses and AHPs, as well as assisting in teaching for the junior doctors on placement within her department.
Karen is in the process of organising a support network within the Thames Valley Trauma Network for Trauma nurse practitioners and co-ordinators in order to share best practice, ideas, and share issues.
She has presented at conferences, both nationally and internationally.
Karen has participated in peer reviews with the British Orthopaedic Association and been involved in guidance reviews with NICE.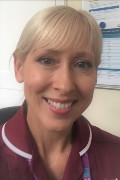 Pamela Moore
Committee Member
Nurse Development Lead - Orthopaedics, Musgrave Park Hospital
Pamela currently works as a Nursing Development Lead for Orthopaedics in Musgrave Park Hospital, Belfast Health and Social Care Trust.

In 1989, Pamela qualified as an RN and worked in the medical and surgical admission unit in the Royal Victoria Hospital. In 1991, she transferred to work within the speciality of Fracture Trauma and Orthopaedics, in the Regional Fracture Clinic, where she continued to work for 27 years.

During this time, Pamela obtained her BSc Hons in Health Studies and Advanced Nurse Practitioner qualification in 1997 and then further developed specialist skills in casting by completing the BOA casting certificate in 2005.

Pamela successfully obtained a Specialist Practice qualification in Fracture Trauma and Orthopaedic Nursing at Queens University Belfast in 2007 and since then she has continued to help both nursing and medical staff to develop their skills and knowledge of casting, traction, and splinting techniques.

Nursing Pamela is a specialist lecturer on the Fracture trauma programmes and OSCE examiner for Queens University Belfast. Pamela also teaches on the Casting course provided by the Clinical Education Centre in Belfast that runs twice a year.

Pamela has been on the SOTN committee since 2016, and has presented at national conferences, and contributed to book and journal publications.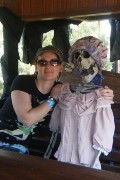 Donna Little
Committee member
Advanced Clinical Practitioner, Great Western Hospitals NHS Foundation Trust

Donna currently works as an Advanced Clinical Practitioner within the Trauma and Orthopaedic department of Great Western Hospitals NHS Foundation Trust..
Initially starting in the NHS as a cleaner Donna became a nursing auxiliary in mental heath and then undertook Dip He-Adult Nursing at Glasgow Caledonian University.
She came to North Bristol NHS trust in 1999 where she worked in various specialties becoming a grade E in post op recovery and elective orthopaedics. Following this she moved to RUH Bath in 2009 as junior sister in trauma orthopaedics. During this time she completing her BSc with the support of RCN Foundation Bursaries and presented posters at several SOTN conferences. She then went on become a ward manager and completed an MSc.
Since then she joined Gloucestershire Hospitals NHS as Advanced Nurse Practitioner specialising in hip fracture care and ortho-geriatrics and progressed to Advance Clinical Practitioner at Great Western Hospitals NHS Foundation Trust specialising in Silver Trauma after a spell looking after front door frailty.
She is a NHS FAB Academy ambassador advocating the #PinchWithPride methodology of Quality Improvement and joined the SOTN Committee in January 2019.

Nyarai Makona
Committee Member
Currently, Nyarai works as a team leader/junior sister within the orthopaedics and trauma theatres. Her nursing career started in Zimbabwe where she qualified as a state registered nurse in 1992 and in 1997 obtained a diploma in operating theatre nursing. Nyarai worked as a Senior Sister in theatres until 1999 when she moved to the United Kingdom.
Nyarai completed the UKCC (now NMC) adaptation programme. After 18 months, she joined the Walsall Manor hospital, becoming a Grade E within the Operative theatres. She undertook a diploma in professional studies (critical care), which covered anaesthetics and recovery modules. Nyarai also attended various orthopaedics and trauma training including the AO Basic and Advanced operative fracture treatment for theatre staff at Leeds Infirmary. Nyarai became a mentor after completing her certificate in mentorship and assessor. She looked after student nurses and operating department practitioners during their placements.

In 2014, Nyarai moved to Luton and Dunstable university hospital NHS trust, as a junior sister/ team leader within the orthopaedics and trauma theatres. There, she rotated between elective orthopaedics and trauma. In 2019 Nyarai obtained Chartered management institute diploma (CMI), her course project included setting up the trauma theatres together with Stryker. The collaboration included training, effective day to day running of the trauma theatres and management of resources. Nyarai has now moved to Carlisle and is working at North Cumbria Hospital.
Nyarai is passionate about training and professional development of all team members within theatres, and in 2017 was awarded a Highly Recommended Nurse mentor of the year 2017. Nyarai has been a member of RCN since 1999 and she became very active within branch and regional. In 2018 she became an Accredited learning representative after completing the RCN learning rep pathway. Currently, she is a member of the Trust Joint Staff side and Management Committee (JSMC) and Job evaluation panellist.

Nyarai has enrolled with The Open University in 2020 and obtained a certificate in Creating courses of adult learners. She is also a member of the UK Emergency medical team with an NGO called UK-Med.
Page last updated - 03/09/2021