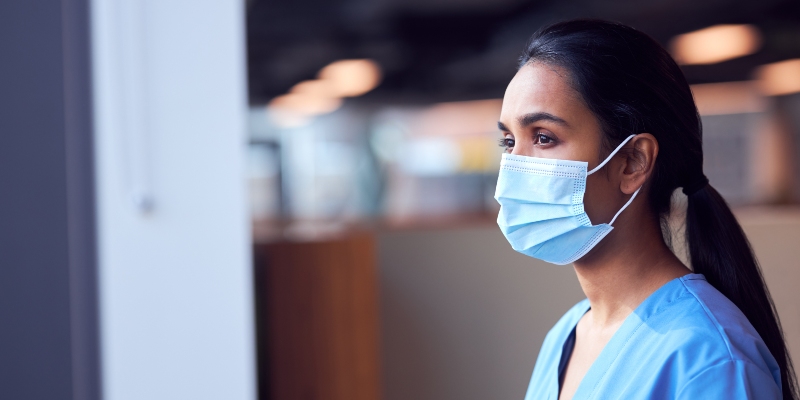 In the same week
COVID-19 sick leave and special leave
was removed from NHS terms and conditions in England, new figures from the Office for National Statistics (ONS) show the virus is increasing across all four countries.
It's estimated around 1 in 25 people in England have the virus for the week ending 30 June, up from 1 in 30 the previous week. The figure is higher in Wales up to 1 in 20 from 1 in 25, Northern Ireland 1 in 19 up from 1 in 25 and Scotland up 1 in 18 from 1 in 17.
In response, the RCN is calling on the UK government to reintroduce mask wearing for staff and visitors in hospitals, doctors' surgeries and other health care settings to minimise the threat of infection.
RCN Director for England, Patricia Marquis, said: "The nursing profession is really worried about the impact of the sharp spike in COVID-19 cases on health and care services.
"Increasing numbers of staff are going off sick with COVID-19, making the already dire staffing situation even worse and reducing yet further the quality of care they are able to deliver.
"Individual trusts are taking matters into their own hands to reintroduce facemasks – they shouldn't need to. Government must re-introduce facemasks for all staff and visitors in health and care settings and encourage patients to do likewise wherever possible.
"Visitors need to be strict on not coming into hospitals when they are unwell or have had a positive lateral flow test.
"All staff caring for suspected or positive Covid-19 patients must have access to higher-grade personal protective equipment to help limit spread and impact of the disease."