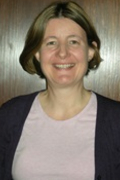 Angela Griggs
Forum Chair
Lecturer Practitioner ENT Nursing, Royal Free Hospital & City University London
Biography coming soon.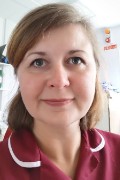 Hayley Steptoe
Head and Neck Clinical Nurse Specialist
Hayley has held her position of senior Head and neck Clinical Nurse Specialist since 2017. Having spent 17 years working in the head and neck speciality overall, taking on a variety of roles over this time. Her current role includes managing a team of specialist, service development and teaching alongside her autonomous clinical responsibilities.
Hayley is enthusiastic about the care Head and neck cancer patient receive and has led many local developments and initiatives.
She is currently study advanced practice at MSC level.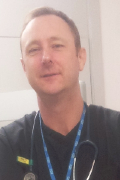 Andrew Hill
Lead ENT Advanced Nurse Practitioner,
Andrew, has previously completed an eight year term of office as RCN ENT Forum Chair and previous committee member. He has rejoined the committee once more after gap and returns for what will be the last term of office for the forum. During previous terms of office , work streams included successful conferences and the writing on national educational frameworks in ENT and aural care. He has MSc, BSc (Hons), RN Certificate in health promotion.
Following qualification in 1992 he worked at Exeter for seven years in acute and critical care while developing a keen interest in ENT and maxillofacial surgery.
In 1999 he moved to Bristol where he advanced his clinical and academic acumen before taking his current post in 2005. This post grew and advanced nursing, clinical care and treatment demanded by a modern ENT head and neck service ANP service. The post now includes diagnosing and treating patients on 2 week wait clinics along with full imaging and prescribing profiles, undertaking minor procedures as well as the core skills needed in clinical examination.
He continues to develop advanced practice optimising departmental working patient care and paying particular interest in clinical education for both nurses and doctors

While in the final term of office he hopes to continue on work streams that advance ENT head and neck practice.

Page last updated - 12/02/2021