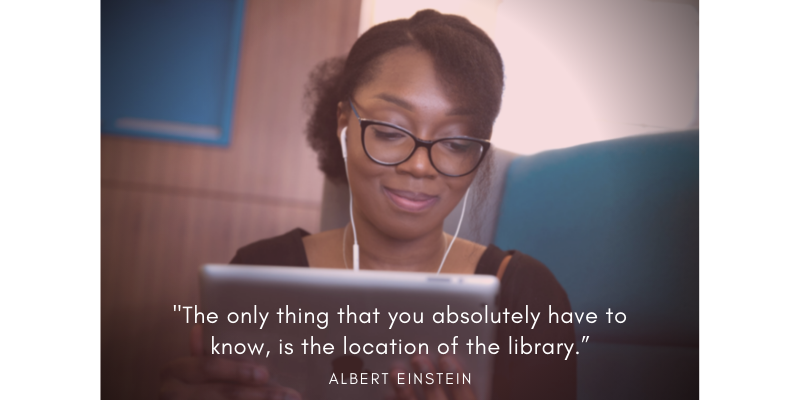 This year
Libraries Week
is 'Celebrating Libraries in a Digital World'. With members around the UK and beyond, the RCN Library has embraced digital delivery to give you to access our collections 24/7, wherever you are.


In the last year over 18,500 members used our eLibrary, borrowing 62,000 eBooks and reading 322,000 eJournal articles. If you haven't used the eLibrary yet we can help you get started. We have an online guide
here
. You can book a 1:1 with one of our librarians via Skype
here
, or browse our training videos
here
. We can also help you keep up to date with our page
here
, which includes a recommended list of current awareness bulletins and email alerts of new issues from your favourite journal.


If you're close to one of our libraries in London, Edinburgh, Cardiff or Belfast we still welcome physical visitors and our friendly staff will be happy to show you how to use the library collections - digital and print. But, in response to Albert Einstein's famous quote that "the only thing you absolutely have to know, is the location of the library", the RCN Library and our services are accessible online.
During last year's Libraries Week we learnt that 76% of adults say reading improves their life. Follow
#LibrariesWeek
on Twitter and check out what your local public library is doing to celebrate Libraries Week. Public libraries have extensive eLibraries too, with apps for mobile and tablets. And by going digital you won't need to worry about returning books around your shifts or racking up late fines.