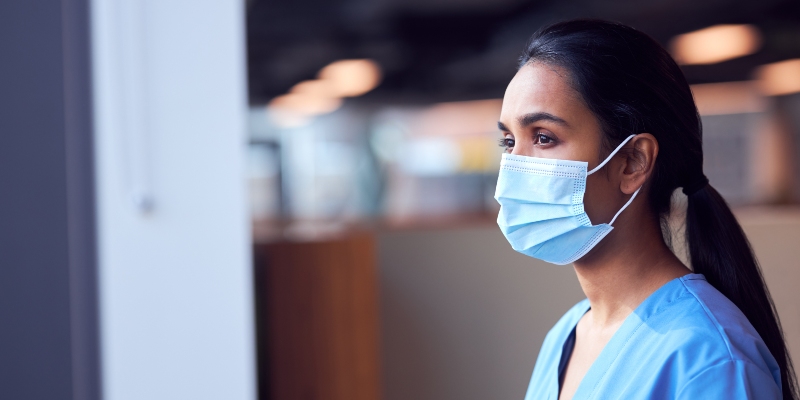 Unsustainable staffing pressures, COVID-19 and the continuing workforce crisis are all taking their toll on the mental wellbeing of nursing staff.
NHS Digital data released today (30 June) shows that compared to February 2020, the number of sickness absence days for mental health reasons has increased by 20% for nursing staff in England.
A total of 128,161 full-time equivalent working days were lost in February 2022 due to nursing staff absence for anxiety, stress, depression and other psychiatric illnesses.
The RCN has also recently seen a spike in the number of calls to our advice line from members seeking support with work-related mental health issues.
RCN Director for England Patricia Marquis said: "The pressure on nursing shows no sign of abating. Not only has COVID-19 taken its toll, but the workforce crisis is putting huge strain on nursing as it struggles to provide safe and effective care for ever-rising numbers of patients.
"Ministers must urgently invest in nursing, starting with a pay rise which significantly exceeds the cost of living, and address the unrelenting pressures which are having a devastating impact on staff wellbeing."
We've been campaigning for an NHS pay rise of 5% above inflation, to help address the cost-of-living crisis and encourage people to join and stay in the nursing profession to alleviate staffing pressures.
The RCN offers a
range of online resources
to support members' mental wellbeing as well as a
free counselling service for members
facing challenging emotional issues.