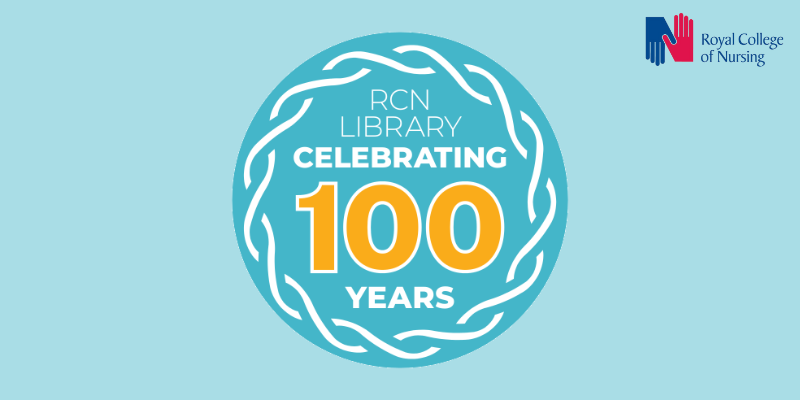 100 years ago, the newly formed College of Nursing was awarded a grant of £500 by the Carnegie United Kingdom Trust to establish a professional nursing library. Using this money, and gathering donated books, the beginnings of the RCN's library service was formed.

Whilst many things have changed over the years, to ensure that we adapt to the evolving needs of our members, some things have remained constant. For example, one of the first services offered were 'books by post', to ensure members around the country could receive the books they needed, and this is still a service we continue to offer today. You can find out more on our services page.

The first librarian for the College was Gertrude Cowlin, who donated many books to the library herself. However, it wasn't until 1949 that the RCN's first qualified librarian was hired, and that was Alice Thompson. Thompson played an important role in developing our library, as well as nursing libraries in hospitals, encouraging schools of nursing to expand their collections.

Celebrations to commemorate our centenary are already underway, and you can follow #RCNLibrary100 to keep up to date.

Coming up in June we have a special walking tour that will explore nursing and suffragette HERstories, as well as celebrating the RCN Library and Archive Service. Find out more and book your place now on our events page.

In the meantime, you can find out more about the RCN's history from the recording of our virtual tour on our previous events page.