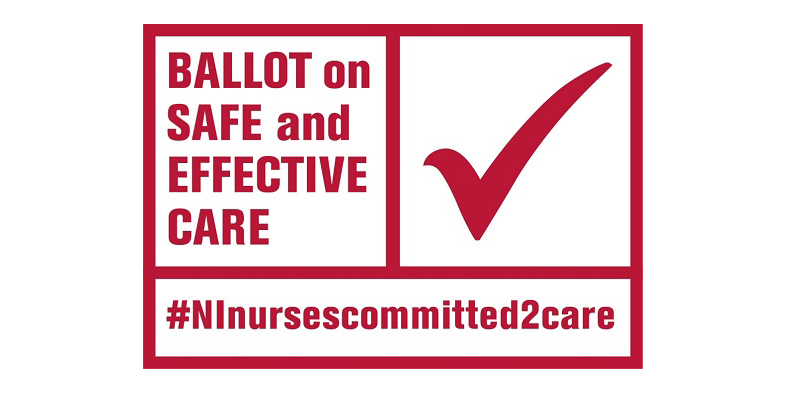 Following the news that members of the RCN in Northern Ireland have voted overwhelmingly to take industrial action, including strike action, over the nurse staffing and pay crisis, RCN Council met on 12 November 2019 to approve dates on which to take this action.
Some 96% of those members who returned their ballot papers voted to take industrial action and 92% voted to take strike action. The first day of industrial action will be Tuesday 3 December 2019. Industrial action, short of strike action, will include declining to do any task that is not patient-specific.
Two further dates of industrial action, short of strike action, will take place on 10 and 11 December 2019 followed by the first day of strike action which will be Wednesday 18 December 2019.
Pat Cullen, Director of the RCN in Northern Ireland, said: "Nurses are very disappointed that there has been no further meaningful engagement with the Department of Health regarding the safe staffing and pay crisis that we are facing in Northern Ireland.
"RCN Council has now approved a schedule of industrial action and strike action. Regrettably this will begin before the Christmas period. The first two weeks of action will be industrial action followed by our first day of strike on 18 December. We are now putting plans in place to determine how this will be managed and delivered.
"While no nurse wants to take this action, unfortunately we have been left with no choice and we are now carrying out the instructions that our members have clearly voted for. We will have further details on the impact this will have upon services closer to the time."
| | |
| --- | --- |
| Date of action | Action planned |
| 3 December 2019 | 24-hour Industrial Action (Short of strike Action) |
| 10, 11 December 2019 | 48-hour Industrial Action (Short of Strike Action) |
| 18 December 2019 | 12-hour Strike Action |
| 8, 10 January 2020 | Strike Action |
| 20, 22, 24 January 2020 | Strike Action |
| 10, 12, 14 February 2020 | Strike Action |
| 2, 4, 6 March 2020 | Strike Action |