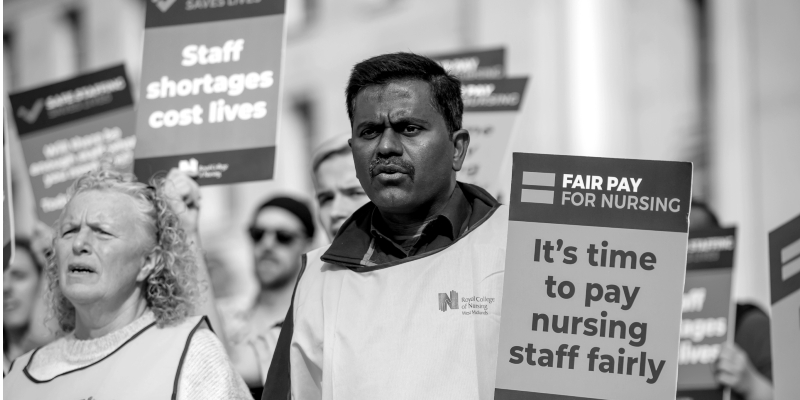 The RCN has launched a donation page for members of the public to contribute to our strike fund after people have got in touch to ask how they can help support strikes in a practical way.
During strikes, nursing staff forfeit a day's wage for each day of action they take part in. To protect them from the financial impact of this fight for patient safety, they can receive £50 for each day they strike through the RCN strike fund.
Members of the public can now show their support for nursing strike action by donating to the fund.
RCN General Secretary & Chief Executive Pat Cullen said: "We're all paying the price for the UK government's failure to pay nursing staff fairly. The NHS is in crisis and nursing staff have been forced to strike to protect our profession and our patients.
"More than a decade of real-terms pay cuts have put the nursing profession and safe patient care at risk. Shifts are understaffed, tens of thousands of posts are vacant and nursing staff are struggling to keep afloat.
"Governments think if they ignore nursing staff for long enough our members will be forced to give in. But we know something they don't. We know that the public is with us, shoulder to shoulder with nursing staff."
Our strikes are planned for Thursday 15 and Tuesday 20 December at NHS employers across England and Wales, and HSC employers throughout Northern Ireland.
Donate to the strike fund
.