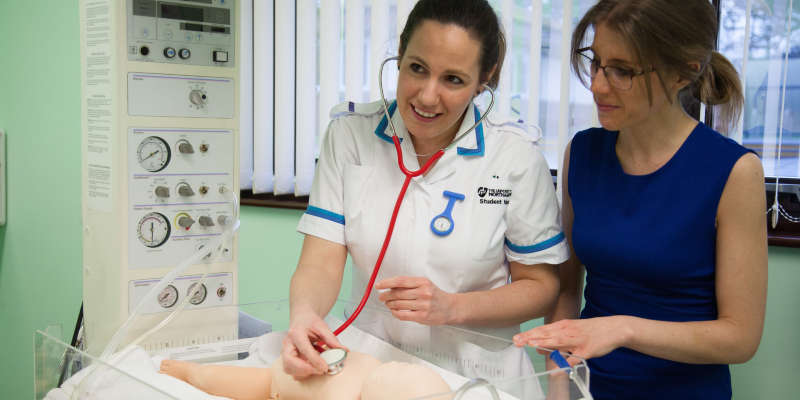 A new report by the RCN shows how failure by successive UK governments to tackle the nursing workforce crisis in England has created "the greatest risk to publicly funded health and care services since their creation".

The report, which presents solutions for sustainable nursing recruitment and retention, outlines how past, current and impending government policies are causing severe nursing workforce shortages, with demand for staff vastly exceeding supply.

There are record nursing vacancies in the NHS in England and the latest data shows there will be 2,000 fewer nursing students graduating from education in 2025 than there are in 2024.

The situation is likely to be made worse by proposed changes to the way student loans will be repaid in England, lowering the salary threshold for the start of repayments and making them repayable over a longer time period. This will disproportionately affect nurses, who are amongst the lowest paid graduate professionals, further discouraging people from pursuing a nursing career.
Student loan repayments for female nurses are expected to increase by approximately 142%. For male nurses it is approximately 72%. This is because male nurses generally remain in employment longer and have higher annual earnings on average than female nurses. This is especially important because the loan repayment period in England has been extended to 40 years post-graduation.

RCN General Secretary & Chief Executive Pat Cullen said: "This student loan repayment policy is another attack on nurses' pay. After a decade of real-term pay cuts it will exacerbate issues we have recruiting people to our safety critical profession.

"Successive UK governments have failed to acknowledge the need for urgent action on this crisis, including failing to support nursing staff with pay reflective of their level of education and expertise. In short, there is still no UK government-funded workforce plan. By refusing to pay nursing staff fairly, it is patient safety that pays the highest price."

Recent estimates show that without additional policy intervention and workforce planning, the nursing workforce will grow more slowly than it is currently or will decline, with a projected supply-demand gap of 140,600 nurses in the NHS in England by 2030/31.

Our report suggests multiple solutions, including making nursing graduates exempt from student loan changes and instead introducing a loan forgiveness scheme. Alternatively, there could be government-funded tuition fees and living cost grants for nursing students, the report says.

In addition, we're campaigning for a pay rise of 5% above inflation for NHS workers on Agenda for Change contracts across the UK to improve recruitment and retention of nursing staff.

"Pay is the only lever available that would have an immediate impact on nurse retention," added Pat. "It is an indication of how inadequately nursing staff are valued by governments that nurses working in the NHS have seen a real-terms pay cut of up to 20% in the past 10 years."