Meet the Team
More information about the forum commitee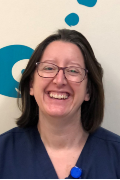 Katie Bagstaff
Forum Chair
After qualifying as a registered Children's Nurse in 2000, Katie went on to work on a surgical ward specialising in plastic surgery, orthopaedic and neurosurgery. In 2002, she then moved to Paediatric Recovery and has an extensive clinical knowledge of Children's surgery. She now works as the Senior Sister Paediatric Recovery and Children's Day Surgery ward. Within her role, Katie also co-manages the Adult Recovery areas.
She is passionate about promoting the needs of the children and young people within the Perioperative setting, and has developed regional competences and conferences to encourage and support this.
Aside from her clinical enthusiasms, Katie is committed to providing and promotive team ownership and engagement.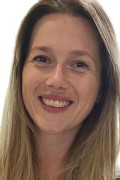 Beth Footitt
Beth has always had a love for working with Children and Young People. After starting her career as an Early Year Educator (EYE) within a nursery, Beth has gone on to develop her academic and professional background. She now works as a lecturer in Nursing at Coventry University.
Her education began with a Biology BSc honours degree, before going on to complete an MSc in Children's nursing and becoming a registered Children's Nurse. Throughout her training, Beth was always drawn to working within a neonatal unit. Once qualified she started her nursing career in Leicester's neonatal units and became a Qualified in Speciality (QIS), Neonatal Nurse.
Beth is passionate about promoting the health and well-being of neonatal babies, with particular interest in meeting their developmental care needs through implementing contemporary research and best practice. She also has a focus on the promotion of education with student and qualified nurses, believing that all nurses should be given opportunities to further their knowledge.
Carli Whittaker
Information coming soon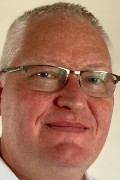 Dave Clark
Dave completed nurse training as an adult nurse in Leicester and worked within critical care. After a short time he converted to children's nursing and was senior clinical nurse in children's intensive care. He subsequently mo`ved into education as a practice educator and later lecturer/practitioner. Dave joined Cardiff University in 2001 and with colleagues he developed the children's clinical simulation laboratory, at the time one of the few dedicated clinical skills laboratories in the UK and has published widely about this development.
Dave is a leading academic in higher education and has held senior roles at Cardiff University, the University of Leicester and he is currently Professor and Associate Dean at the University of the West of England. He represents the RCN at a number of national meetings/committees including being chair of UKCCYPN and a member of the NHS Improvement SPOT advisory group and the NHS Improvement CYP Stakeholder group.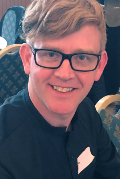 Neil Fletcher RGN, RN (Child), MSc Advanced Clinical Practice
Roald Dahl Clinical Nurse Specialist for teenagers and young adults, Barts Health
Neil has had a variety of roles throughout his career, including Practice Development, Senior Nurse for children's inpatient and outpatients, Children's Site Practitioner, Senior Clinical Site Manager and Guest Lecturer. The majority of his experience has been within the field of Emergency Department Nursing.
Neil is passionate about young people health and was delighted that three members of the Barts Health Youth Forum were part of his interview panel and Neil helps to facilitate the monthly youth forum meeting.
Neil has recently undertaken the Florence Nightingale Foundation Leadership and is very pleased to be supported by Barts Health NHS Trust and the Roald Dahl Marvellous Children's Charity.
Contact Neil.
Page last updated - 01/06/2022