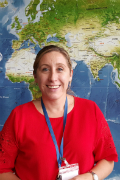 Kerryn McGowran (nee Reynolds)
RCN Critical care and Flight Nurse Forum Chair
Director of Nursing – Assistance EMEA, International SOS
Kerryn McGowran is the Director of Nursing – Assistance- Europe, Middle East and Africa at International SOS in London. Since joining International SOS 14 years ago, Kerryn has held progressively more senior roles in medical assistance with experience working on and managing both corporate and Government contracts, including the US Military contract TRICARE. She has extensive practical experience as a flight nurse transferring patients on commercial airlines for the company, and developing and implementing the medical transportation process regionally. In her current role she is responsible for the professional leadership of a large team of nursing staff across Europe, Middle East and Africa.

Kerryn has been a steering member on the Critical care and Flight Nurse forum committee since 2014, and has been elected as Chair in March 2019. She is passionate about promoting education, developing standards and promoting the incredible work that nurses deliver in critical care and the medical assistance and aviation industry.

Originally from Western Australia, Kerryn has a Bachelor of Science - Nursing from Curtin University, and a strong background in emergency department and hospital based medicine in Australia and the UK – both NHS and private sectors.. She holds a Diploma in Tropical Nursing from the London School of Hygiene and Tropical Medicine, and has completed further Leadership and Management studies at the Singapore Management University.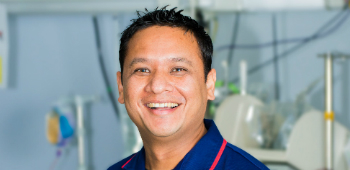 Contact
Professional Lead: Suman Shrestha
Suman Shrestha is the Professional Lead for Critical Care at the Royal College of Nursing. He also works as a Consultant Nurse in Critical Care at Frimley Health NHS Foundation Trust. He is a qualified Advanced Critical Care Practitioner and Associate Member of the Faculty of Intensive Care Medicine.
He has a range of clinical, managerial and academic experiences relating to critical care. He is an immediate past Chair and founding member of the United Kingdom Critical Nursing Alliance which is the alliance of all critical care nursing organisations in the UK.
Before taking up this role, he was a steering committee member of the RCN Critical Care and Flight Nursing Forum.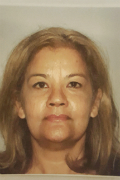 Dawn Heeger
Medical Case Manager and Flight Nurse - CLCA Assistance

After graduating from the University of Brighton as an adult nurse, Dawn worked within an intensive care unit in Sussex. During this time she did a rotation between general ICU, Cardiac ICU and Neuro ICU.

After five years in the NHS, Dawn went to work for a medical assistance company as a medical case manager and flight nurse and has done so for the past 8 years. She was the Chief Nurse at Intana Assist during this time.

Dawn has a keen interest in the education and training of new flight nurses and her objective is to provide relevant training for new flight nurses, and medical case managers into the industry.

Her motivation for joining the forum was to create a networking group for senior nurses within the industry to facilitate the exchange of information that will help to set standards within the aviation industry for all flight medical crew.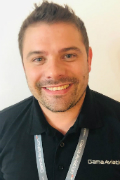 Dominic Rose
Chief Flight Nurse, Capital Air Ambulances and Senior Intensive care nurse Southmead Hospital, Bristol

Dominic has worked with Capital Air Ambulance since 2012 when, at the time, he also worked as a senior nurse at the Southmead Hospital in Bristol.

He joined Capital initially as a part-time Flight Nurse Coordinator with enormous critical care and major trauma experience. Since then he has acquired significant experience in aeromedical transport and also in the logistics, management and organization of patient transfers and retrievals. His role also includes CQC and EURAMI compliance management, teaching aeromedical and life support skills, with a particular interest in clinical simulation.

Despite his full-time position at Capital as the Chief Flight Nurse, Dominic remains an intensive care nurse for the NHS in Bristol.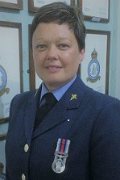 Jo Caisley
Nursing Officer PMRAFNS
OC MERT/MRT Training, Senior CCAST Instructor
Jo completed her nurse training in Edinburgh at the end of 1997. She initially took up a post in neurosurgery and subsequently moved to adult critical care in 1999 on a trial basis. 21 years later she still works within this speciality which she is passionate about.
Jo is currently in the RAF and has previously served in the Territorial Army. During this time she completed several deployments to Afghanistan where she worked in ICU.
She has a keen interest in the development, nurturing and education of critical care and flight nurses and is a great believer in ensuring that we get the basics right.
Given her experience both in critical care and flight nursing Jo is really looking forward to working as part of the steering committee in order to support our members and drive forward some exciting initiatives in this field of nursing practice at a national, strategic level.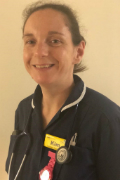 Kim Williamson
Band 7 Critical Care Outreach Nurse practitioner – Frimley Park Hospital

Kim completed her nursing degree at Leeds University and qualified in 2000. She spent the first few years in a variety of medical and surgical areas, then after a few months exploring the world she found her passion for critical care nursing in 2005. After five years in ICU, learning and studying she entered the world of critical care outreach where she is actively working to date. She completed her

Kim has an absolute passion for critical care and outreach and the fact that each and every day very day is different; from attending emergency calls, delivering teaching, assessing ICU admissions or seeing patients who have left ICU alongside supporting ward staff to best look after their sick patients the role is endlessly variable and rewarding.

Kim is a UK Resuscitation Advanced Life Support instructor so also spends time teaching a variety of life support courses in addition to being a link in her unit for critical care transfers. Kim completed her BSc Clinical Practice (Intensive Care) University of Surrey (May 2010), and about to complete her MSc in advanced practice in December 2019.

Given her expertise and strong background in critical care and outreach nursing, Kim is really looking forward to working with the steering committee to help support our members and further drive standards and competence in this field of nursing nationally.

Rachel Benbow
In my two decades of nursing, I have had the privilege of working in various fields of nursing including acute medicine, community, emergency nursing, travel clinics and flight nursing with 4626 RAF Reserve Squadron.
Following my tour of Afghanistan with the squadron in 2012, on returning to my civilian role in the NHS, I missed my role as a flight nurse immensely, and followed the path of many and became a freelance flight nurse.
In 2013 I left the NHS and ventured into my Assistance nurse career full time. This gave me a sound background in becoming a chief nursing officer's role, and I have not looked back since.
In my role of Chief Nursing Officer for International Medical Group (IMG) we have established our repatriation service, and have been providing global assistance since the medical team's inception in 2015. We pride ourselves in having robust procedures and management of our repatriation services, from operational planning through to equipment management and overall governance of our services.
Our practices benefit from my relationship with the Critical Care and Flight Nursing Forum, providing the leaders in our industry the platform to share knowledge, support each other through challenging situations and improve our services and develop our teams to the benefit of our service and profession. While on the steering committee, I hope to use the opportunity to assist my colleagues in developing their outstanding projects of education, promotion and professional development of our industry, while taking on projects which will see us partnering with other RCN forums to provide guidance and leadership in the infection prevention control needs of our organisations.
Page last updated - 04/04/2022