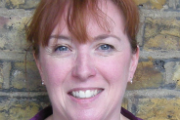 Ellie Gordon
Mental Health Forum Chair
Senior Nurse for Learning Disability and Mental Health (Health Education England)

My name is Ellie Gordon and I am the recently appointed Chair of the RCN Mental Health Forum steering committee.
I have been a Mental Health Nurse for a number of years and over that time have worked across a number of areas clinical speciality ranging from Forensic In patient in the private sector, through to working in an NHS International Centre of excellent for Addictions, as a Clinical Nurse Specialist. I have also worked a Commissioner in both a PCT and a CCG and worked at National level for NHS England as part of the transforming care team. My current role is that of Senior Nurse for Learning Disability and Mental Health in the National nursing and midwifery team in Health Education England.
I have been very fortunate throughout my career, and thanks due to supportive employers and managers, that I have been able to continue to practice as a nurse. I do this as it not only reminds me why I became a nurse, but also because I want to share the knowledge skills and experience that I have developed over the years as Nurse prescriber.
My vision for the forum is that we will ensure we continue to represent forum members at a national UK-wide level - increasing our engagement and collaboration with forum members, so that when as a steering committee we engage with national policy and development, we speak with your voice. In this way, we ensure that when we speak at national level across the UK, we do so using your words, your vision and your passion, so that we are truly representing you our forum members to shape Mental Health and Mental Health Nursing and Nurses development.
I also believe that as a forum we have to ensure that we hear from our members who have lived experience of Mental illness, be that as a person who has experienced such illness or someone who is a family member or carer of someone who has been ill. We need to hear your voices so we can benefit from and share our insight, knowledge and understanding. Twitter: @ElliePhonstan


Rebecca Betts-Richard
Clinical Lead, Advanced Practitioner in Mental Health
Women with Trauma and Personality Disorder
Rebecca is an Advanced HCP Mental Health and RNMH with a specialist interest in women with trauma and personality disorder. She has worked in Mental Health since 2007 starting from Social Services Support Worker to HCA to Registered Nurse and then completing her MSc in Advancing Clinical Practice in 2020.
Rebecca has worked across a number of sectors from residential services in the community to the ambulance service! Rebecca works in the independent sector as a clinical leader in a female personality disorder services managing change, clinical development and quality improvement across a locked rehabilitation ward. Rebecca lectures in compassionate approaches to personality disorder and provides training for organisations on mental health in the workplace and in care settings.
Rebecca was previously an RCN student committee member and continued to be engaged in the RCN activism over the years speaking at Congress and various events. She has been involved in several government reviews of mental health including the freedom to speak up review and is currently working with several organisations including NICE and the Royal College of Psychiatrists as a group developing Personality Disorder pathways, best practice and guidance. She is passionate about reducing the stigma of the diagnosis and working with all individuals in a person centred and holistic way. Twitter: @beccarockslife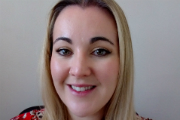 Laura Daukintis
Mental Health Forum Deputy Chair
Advanced Practitioner / Non-Medical Prescriber (RMN)
Nottinghamshire Healthcare NHS Foundation Trust
Qualifying as a Mental Health Nurse in January 2011, I began my career in Residential Rehabilitation for adults with enduring mental ill health. Here, I developed my core nursing skills and discovered an interest in substance misuse and forensic nursing. I then moved to HMP Nottingham to pursue my interests, where I worked as a Substance Misuse Nurse in the Prison setting, nursing offenders who were dependent on opiates and alcohol. I further developed my interest by undertaking BSc in Working with Addictive Behaviours and eventually moved into community Substance Misuse Services within the Criminal Justice Service where I worked for 6 years.
I went back to university and gained my Non-Medical Prescribing qualification in 2016 which allowed me to be better serve my patient population by giving them quicker and more efficient access to medications. I then transferred my skills to psychiatric outpatients in Derby where I worked as an Advanced Practitioner working alongside the medical team before moving back to Nottingham where I am now undertaking my MSc in Advanced Clinical Practice at Sheffield Hallam University. I pride myself in offering a holistic package of care for my patients, delivering person-centred nursing approach combined with all interventions tailored to the individual.
All throughout my career, I have maintained an interest in union representation, ensuring a fair working environment for all my nursing colleagues, as I hold the firm belief that well supported staff deliver better and safer patient care. I am also an accredited Steward and Learning Representative for the RCN. I have a special interest in supervision and I am active in promoting this in the workplace. I have been a member of the Mental Health Committee since 2019 and look forward to contributing to the task force alongside my colleagues.
Outside of work I run a support and social group for local parents who were effected during the pandemic to ensure they have access to services and a knowledge of activities available for them to engage in. I am pleased to be able to support the local community's collective mental health.
Twitter: @lauraecob88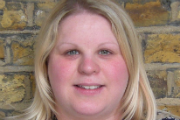 Becky Hoskins
Clinical Lead for Mental Health Compliance & Education
University Hospitals Birmingham

Becky has worked in healthcare in a variety of learning disability, mental health, substance misuse, and forensic settings for nearly 20 years and currently works in Birmingham at an Acute Hospital Trust, leading in mental health education and compliance. Becky has a keen interest in ensuring that patients with mental health needs receive the best care possible, including when patients need physical health care in an acute hospital setting.
She has been involved with the RCN in a number of roles over the past 10 years. This has included working with her Local Branch (South Birmingham) organising & running Local Learning Events, the role of Branch Treasurer as well as being involved in Local and National Campaigns, and speaking at Congress on a number of items. She has also served two terms on the West Midlands Regional Board including the role of Vice Chair and is an active Learning Representative. Becky has been an active member of the Mental Health Forum's steering committee over the past 4 years and continues to represent forum members and patients via the work of the forum.
Becky is very passionate about working to remove the stigma attached to Mental Illness and to campaign for better nurse education around mental health, and the impact of mental illness on the wider health & social care context, as part of national nurse education. Twitter: @beckypedia33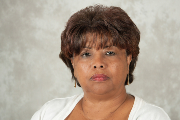 Helena Ann Mitchell
Researcher in mental health
Dr Helena Ann Mitchell has contributed extensively to mental health nursing as a practitioner, educationalist and in more recent years as a researcher. She qualified as an RMN in 1981, obtaining a community psychiatric qualification in 1986. As a nurse educationalist she gained her BSc (Hons) Health Sciences in 1993 and a Master's in Women Studies in 1996. She worked at University College Northampton as a senior lecturer where she developed community psychiatric programmes and managed undergraduate courses and post graduate modules.
Helena Ann took up a position at the Open University in 2005 as a lecturer in mental health nursing and became a skilled writer of distance/online learning materials in mental health, policy and teaching and learning in clinical practice. She was also appointed as a Co-Qualification Director for the BSc Hons Adult and Mental health nursing pre-registration degree that enabled health care support workers in England, Scotland, Northern Ireland and Wales to become registered graduate nurses.
Following achievement of her PhD in 2015 for a participatory action research (PAR) study with Guyanese women with Type 2 diabetes in England, Helena Ann developed a passion and expertise in this research methodology. In 2019 she received funding from the British Academy to undertake, as principal investigator, an interdisciplinary PAR project (ARCLIGHT) to promote community mental health resilience in Guyana within three diverse and culturally complex communities. Her other research interests include perinatal mental health, domestic violence, suicide and online learning in mental health nursing. She has co-authored health and social care books, journal articles and presented conference papers nationally and internationally.
Helena Ann is keen to see an increased representation of BAME groups within the forum and their contribution to projects in light of the current movement for greater inclusion within society.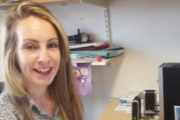 Helen Rees
Senior Mental Health Nursing Lecturer, Nottingham Trent University
A new member of the forum committee, Helen qualified as a mental health nurse in 2009 and in 2011 as a specialist community public health nurse (health visitor). Since qualifying Helen has worked with young people (aged 0-25) and their families in both inpatient and community settings around Birmingham. Having always held a strong interest in nursing education Helen currently works as a senior mental health nursing lecturer at Nottingham Trent University, whilst still practicing clinically in acute mental health community services.
Helen is currently undertaking a doctorate looking at nursing education and the impact of core content on the mental health nursing field and is a member of Mental Health Nurse Academics UK. As someone with a strong belief in the power of nurses to reduce social injustice and improve care for people experiencing mental distress Helen sees the forum as a key part of achieving this. Twitter: @lavelleree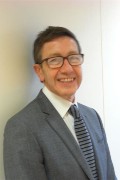 Ben Thomas
Professor of Mental Health Nursing, London South Bank University
I am a Mental Health Nurse with 30 years' experience in clinical, managerial, academic and policy roles. I am currently a Professor of Mental Health Nursing at London South Bank University engaged in several research studies aimed at improving mental health care, and co-lead for the NIHR Integrated Clinical Academic Post-Doctoral Bridging Scheme. For 8 years I worked as the Mental Health Nursing Adviser at the Department of Health and Social Care., England. I have served on several ministerial advisory panels and reviews representing mental health nursing both in the UK and internationally, including Malaysia, South Korea, China, Canada, Australia, and Qatar.
Over the next four years I want the forum to be outward looking, to engage and collaborate with members to hear from nurses at all levels, to elicit their views and ideas for shaping and developing mental health nursing and mental health policy. I want the forum through its members and their commitment to raise awareness of mental health nursing and what mental health nurses have to offer. I want us to work in collaboration with major stakeholders to set the agenda for mental health nursing and care post pandemic.
I want to contribute to the forum and its development by sharing my enthusiasm for mental health nursing and my drive to see the profession develop and be recognised and valued. In all my previous roles I have used my vision to great effect, including developing master's degrees, specialist training and new roles, improving the safety of services and the quality of care for service users.
My experience includes being a member of several committees including the Mental Health Outcomes Review Programme delivered by the Confidential Inquiry into Suicide and Safety in Mental Health. I am a Trustee for several Third Sector organisations including Together for Mental Wellbeing and London Cyrenians Housing. I have worked closely with RCN advisers on several national projects and policies, including AIDS/HIV Infection Nursing Guidelines, Strengthening the Commitment: Modernising Learning Disabilities, Positive and Proactive Care: reducing the need for restrictive interventions. and Improving the physical health of people with mental health problems: Actions for mental health nurses In 1997 I was awarded a RCN Fellowship and in 2017 I became a RCN Associate Consultant.
Page last updated - 07/02/2022