Public Health Nursing Forum Committee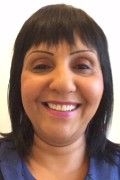 Hanna Kaur
Forum Chair
Hanna qualified as a Registered Nurse in 2000. Post registration she undertook training for Intensive Care Nursing and worked in a number of Intensive Care / Cardiac-thoracic Care Units. She then moved to do some various Occupational Health roles. Prior to undertaking nurse training Hanna worked with children, including spending 18 months in India.
Hanna ran a busy TB Service in a London Borough, but since 2012 Hanna has been working as the Lead TB Nurse for Birmingham and Solihull. Hanna has an interest in reaching out to the underserved population, and has worked with the Homeless Pathway Project Team, to prevent homelessness in those suffering from TB.
Hanna represents the forum for TB on a number of national groups e.g. Joint TB Committee and British Association of Pediatric TB. Hanna is also a clinical advisor (Nursing) on the BTS MDR-TB forum and NICE Expert panel. @hanna_kaur
Denise Thiruchelvam
MSc Public Health, BN Hons, RGN, RHV, Fellow of Institute of Health Visiting and Queen's Nurse
Denise undertook a combined RGN/RHV undergraduate training at University of Liverpool, graduating in 2001. She also has a PGD Tropical Nursing and Master of Public Health from London School of Hygiene and Tropical Medicine (LSHTM) specialising in epidemiology and communicable diseases. Denise has a wide breadth of experience including health visiting, specialist health protection, commissioning and public health.

Denise worked for the former Health Protection Agency (now Public Health England), public health teams within the NHS and local authorities. She has led on various public health priorities including children, maternity and health protection programmes. Denise has worked for the national commissioning and health improvement team at NHS England on the: Health Visiting Call to Action Programme; Implementation of NICE guidance on behaviour change in support of 'making every contact count' and Transforming Primary Care Programme.
Denise currently works at CSH Surrey as Director of Nursing and Quality and Chief Nurse.
Tracey Cooke
Tracey began her nurse training in 1981, she is both RGN and RMN trained with a degree in Occupational Health Nursing and has a broad range of experience both in the public and private sector and has worked in the occupational health field for thirty years. She has a special interest in mental health in the working environment. and has worked with various mental health professionals in supporting employees in work. She now works as an independent occupational health consultant/practitioner.
Tracey has been twice published in the Occupational Health Journal writing about her experiences in relation to confidentiality and record keeping. She is passionate about educating the future generation of occupational health nurses and has been a practice teacher, and is also a practice assessor - previously with Leeds Beckett, now Derby University - working with post-graduate occupational health students.
Tracey joined the RCN Public Health Forum Committee in 2019 to raise the public health agenda in relation to the working population and population at large working with fellow public health professionals.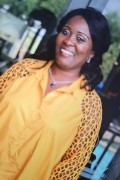 Janet Frimpong
Team Leader– Senior Specialist OH Nurse Practitioner, King's College Hospital NHS Foundation Trust
Janet qualified as a nurse in 1994, with over 25years experience in medical, surgical, women's health and cardiac nursing before embarking on a career in Occupational Health. She completed her BSc SCPHN OH Nursing degree at Brunel University, in 2011. Janet has been working in an OH setting for over 15 years, in both private and public sector. Her current interest is in health and wellbeing of the working population; looking at mental wellness, obesity and menopause.
As an OH nurse, the Government's Public Health agenda underpins her knowledge, skills and experience when dealing with a range of clients within her specialty.
Janet has been a member of the Public Health Forum since 2009, Society of Occupational Medicine (SOM) since 2013 and IOH previously Association of OH Nurse Practitioner (AOHNP) since 2012.
Sandra Grieve
Sandra's background was in midwifery, in a university teaching and research professorial unit. Her husband's career with HM forces and a Multi-National Company led to a mobile lifestyle within the UK and abroad. Her interest in Travel Medicine clinical practice began in 1991 and she is now active in an educational role. She completed the Diploma in Travel Medicine at Glasgow University and a BSc (Hons) in Health Promotion and Education. She is an active member of several travel medicine bodies, a Fellow of the International Society of Travel Medicine (ISTM), previously co vice-chair of the Nurse Professional Group (NPG), and current Chair of the Publications Oversight Committee.
Sandra has been an active forum member since 2000, holding office within the travel health forum (THF), the public health forum (PHF) and Forum Governance Group (FGG). She represents PHF on travel health related issues and is co-Chair of the Northern European Conference on Travel Medicine (NECTM) Steering Group. A Fellow of the Faculty of Travel Medicine (FTM), Royal College of Physicians and Surgeons of Glasgow (RCPSG), Sandra is external examiner for the Liverpool School of Tropical Medicine (LSTM) Professional Diploma in Travel Health. Involved in developing guidance for nurses in travel health services, she enjoys writing, developing, and attending conferences, gathering, and disseminating travel health information and forging links with nurses around the world.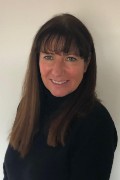 Sophie Molloy
Lecturer in Adult Nursing, Middlesex University
Sophie qualified as a nurse in 1991 at St. Bartholomews School of Nursing and midwifery. Followed by a period of travelling and working in Australia at The Royal Prince Albert Hospital in Sydney she returned to London and embarked on a career in sexual health and contraception becoming a specialist nurse within this field. Working at Mortimer Market initially and then moving on to The Margaret Pyke Memorial Trust Research department followed by the role of Lead Nurse at The Margaret Pyke Centre.
She completed a degree in nursing studies through the Royal College of Nursing in 2002, became a non-medical prescriber in 2009 and completed the Diploma from the faculty of sexual and reproductive health, and letter of competencies in contraceptive implants and Intrauterine contraception. Over the last three years she has completed the post graduate certificate in higher education and post graduate certificate in advanced professional practice and works as a lecturer in adult nursing at Middlesex University. Her role mainly encompasses continuing professional development for which she is module leader for contraception and sexual health and teaches on the non-medical prescribing course with a particular interest in women's health, prescribing and public health.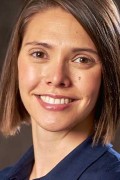 Julia Waldron
Head of Nursing and Governance
Julia began her nursing career at just sixteen years of age, completing a cadet nurse apprenticeship at Lincoln County Hospital. Completing her nursing degree at the University of Nottingham in 2006 and returning to Lincoln County Hospital as a registered general nurse in its urology and general surgery department.
In 2009 Julia moved into prison healthcare, having spent most of her career working in this diverse but rewarding area of specialist clinical practice. Moving into national roles including deputy national lead nurse for health in justice in 2017 and then the head of primary care in 2020. During this time Julia has used her roles to develop the awareness around public health within the services she has been leading, including the role development of specialist practitioner dedicated to work within secure settings.
During her time working in health and Justice, Julia was the nursing lead for the Practice Plus Group project that has supported the elimination of Hepatitis-C across multiple prisons, and a leading part of the team that pioneered person-centred care which focusses on the particular needs of people in secure environments.
Julia is delighted to be a newly appointed member of the committee.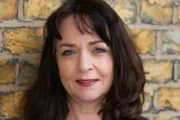 Contact
Professional Lead: Helen Donovan
Helen Donovan RCN Professional Lead for Public health, supports the RCN public health and diabetes forums, she has a wide sphere of influence; supporting members, promoting professional networks and sharing good practice.
The professional lead role is across the UK and involves providing evidence for policy makers, commissioners and providers, influencing policy development.
Helen's work particularly involves supporting nurses working in a variety of specialist public health roles but also the wider nursing workforce to embrace their public health contribution. She also maintains a senior lecturer position at the University of Hertfordshire and lectures independently on vaccination and public health. She also has a role with North London STP and Barnet CCG in supporting nursing workforce.
Page last updated - 27/01/2022