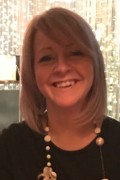 Charlotte Gordon
Forum Chair
Assistant Professor of Adult Nursing
MSc (Clin Res), PG Cert. (Ed), FHEA, Adv. Dip (Nurs), RN, BSc (Hons)
Following an initial grounding in biological sciences, Charlotte has been a registered nurse since 2003, working clinically across intensive care settings and then moving to focus on the management and delivery of clinical trials within the NHS. Charlotte has experience of working collaboratively across the healthcare and pharmaceutical industries both nationally and internationally in the
development of novel therapeutics for people living with Diabetes. Working with the North East and Cumbria Diabetes Research Network and at the UKCRF Clinical Research Facility, Newcastle afforded the opportunity to contribute to the UK Islet Cell transplant programme, longitudinal Diabetes risk studies and also the development of immunotherapies for people with Diabetes.

Currently in post as a senior lecturer in Adult Nursing at Northumbria University leading and providing high quality education and support to pre and post registration nursing students across a broad range of subject areas. Charlotte has also developed and leads the accredited prevention and management of Diabetes continuing professional development module, for post registration nurses at
Northumbria University and acts within the department as a Diabetes educator, linking with a variety of pre and post registration nursing programmes.

Charlotte actively researches and publishes within the Diabetes field and was awarded a Master of Clinical Research by the University of Newcastle in 2011. Her qualitative research project explored risk, knowledge and educational approaches in the non-diabetic offspring of people with type II diabetes. Charlotte is now working at doctoral level to investigate the biopsychosocial impact of wearable technologies for people living with type 1 diabetes. Charlotte maintains close links with clinical practice and is responsive to educational needs, believing passionately that all nurses should have
access to flexible, high quality educational resources for Diabetes education to enhance professional knowledge, deliver the highest standards of care and ensure patient safety."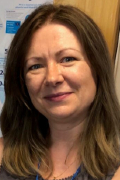 Agnieszka Graja MSc
Diabetes Nurse Consultant
Works as a primary care Diabetes Nurse Consultant and Regional Genetic Diabetes Nurse in Poole, Dorset. Agnes has started her DSN carrier in 2006 and soon after she joined GDN network. She has become NMP in 2009 and gained her PGCert in genetic counselling. She has completed the DUK Clinical Champion programme in 2017-2019. She has recently joined the ArT1st team: Celebrating Talents of T1 Diabetes Community During COVID-19 Pandemic which received Spirit of the time QiC award 2020.

She is currently studying towards her Painting Degree at Open Collage of the Arts and has join RCN Diabetes Forum Steering Group Committee this year for 2 years.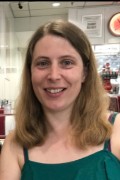 Paula Johnston
Lead inpatient diabetes nurse at the University Hospital Southampton
MSc (Diabetes), Adv. Dip (Nurs), RN, BSc (Hons)
Paula Johnston leads a team of inpatient DSN's, working in a multidisciplinary team alongside Consultants, SPR's, Pharmacist, podiatrists and Dietitians.
She has been working as a DSN for 10 years and was the project manager for the self-administration of insulin project. Paula is also the genetic diabetes nurse for the Wessex region and has been undertaking this role for the past 4 years.
Paula is an independent prescriber and has gained her MSc in Diabetes through Leicester University.
Prior to her role in diabetes, Paula was a ward sister on an adult admissions unit as well as having a role as a clinical practice educator, during which she obtained her post graduate certificate in education (PGCE).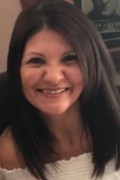 Sarah Orme
Implementation Specialist, Midlands
Former NHS Diabetes Specialist Nurse, currently employed by a medical device company.
Following an interest in diabetes as a Practice Nurse, Sarah became a Diabetes Nurse in 2003 and in the last 19 years has worked across the private sector as well as primary and secondary care. She led a Community Diabetes Service both operationally and clinically across Staffordshire for over 10 years. During this time Sarah held national roles, including an Executive Board Member for the NHS Diabetes Programme. Clinically she led healthcare professional education and the transition of an insulin pump service to a community provider. This developed her special interest in Type 1 Diabetes and the increasing use of Technology.
This interest has taken Sarah to her current role as an implementation Specialist working within a medical device company. This role is instrumental in supporting the NHS to implement the recently updated NICE Guidelines for diabetes.
Sarah qualified as an RGN (Adult DipHE) in 1997, attained a BSc (Hons) in Nursing Studies in 2005, Independent / Supplementary nurse prescribing qualification in 2009 and completed her MSc in Health Science with a diabetes focus in 2019.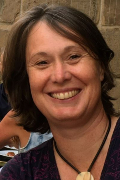 Michelle Turner
RGN NMP Dip IBLM/BSLM
Community Diabetes Specialist Nurse
Michelle works as a Community diabetes specialist nurse working with people living with type 2 diabetes. She has been a GPN for many years and continues to work for Shrewsbury PCN as co-lead a pilot for the implementation of group consultations for people newly diagnosed with type 2 diabetes.
Michelle works for OHID (formally PHE) as a Midlands Physical Activity Clinical Champion delivering as part of the Moving Health Care Programme. She became an NMP in 2020 and this year has become a Certified Lifestyle Medicine Professional with the IBLM under her membership of the British Society of Lifestyle Medicine.
Next studies are planned for the PgDIp in Diabetes Clinical Care and Management at King's. She completed the NHSE QI programme in 2021. She volunteers with Learn with nurses and is an NHSE Clinical champion for Social Prescribing.
Michelle recently became a committee member of the RCN Diabetes forum.
Contact Michelle michelle.turner17@nhs.net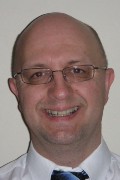 Michael Redman
Quality Development Manager
Michael qualified as a Registered Nurse in 1989 and worked in the NHS until 2008 primarily in Elderly Care including roles as Ward Manager and Modern Matron.
Since 2008, Michael has worked in the care home sector as a Quality Manager in support teams providing care homes with nursing and care advice including clinical policy development, medicines management and diabetes.
Michael was diagnosed with Type 1 diabetes in 2009 and he has been able to impart his diabetes knowledge and experience to care home staff to help support their residents more effectively. Michael obtained the Certificate in Diabetes Care at Warwick University in 2011.
Contact
RCN Professional lead Long Term Conditions, Nursing
Page last updated - 22/03/2023