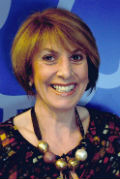 Yvonne Bronsky
Forum Chair
Registered Midwife
Yvonne began her midwifery career in 1984 and has been passionate ever since around women's choices being met and within a setting of their choice. She has worked in all areas within maternity services with her main area of passion being in the community. She has a vast amount of managerial experience both with maternity services and general hospital services.

Up until recently she was the Local Supervising Authority Midwifery Officer for Scotland and continues to have a keen interest and involvement in ensuring and evidencing that midwives are supported and encouraged to be fit to practice and that maternity services are meeting the needs of the women they serve.

Outside work Yvonne enjoys walking, running and socialising with friends and family.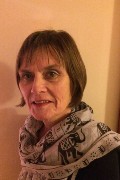 Judy Evans
Registered Midwife and Registered Nurse
Judy Evans is a practicing registered midwife and nurse. She has a wide range of midwifery experience in low, high risk and community settings both in the UK & overseas; latterly working in education but now predominantly as a flexible worker. Clinical practical skills are maintained as both an RM and RN which ensures, 'I keep my feet on the ground and be up to date'. She continues working with students in both a mentor and assessing role, realising students are the future in providing women-centred and holistic care for the women and their families.
Currently Judy sits on the advisory panel for the 'Maternity Midwifery Forum' which provides free conferences UK wide. Her main passion is continuing professional development.
Outside pursuits include being an active member of the Soroptimist International of Great Britain and Ireland; their mission being 'to inspire action and create opportunities to transform the lives of women and girls through a global network of members and international partnerships'.
Walking (mostly in Yorkshire) is a favourite, with cinema and reading for relaxation.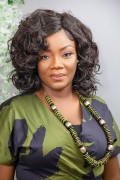 Wendy Olayiwola BEM, FRSA,FRCM 
MSc Public Health, BA(Hons), RN, BSc (Hons), RM, ILM
National Maternity Lead for Equality NHS England and NHS Improvement &
Professional Midwifery Advocate in a large NHS trust.
Wendy Olayiwola has strong self-belief values, personal development, philanthropy, mentoring, supporting others, just as passionately promoting and advocating for equalities among black and minority ethnic groups.
Wendy is a registered nurse and practising midwife with more than two decades of active, fruitful and broadened years of service in the community and public health. The recognition and influence of her abilities reach, impact and touch several spheres within and outside the United Kingdom. Wendy is well seasoned in articulating and participating in diverse roles involving the hospital, community, private health, and wellbeing. She is very passionate about supporting and empowering nurses and midwives to provide culturally sensitive and holistic care for women and their families. Wendy has held various senior operational and specialist positions and project management roles in maternity. She was appointed into her current role as the National Maternity Lead for Equality NHS England in February 2021.
Wendy received her academic Bachelor of Arts with Honours in Nursing from Buckinghamshire Chiltern University UK: BSc (Hons.) Midwifery City University London, with further studies obtained a merited diploma in Management and Leadership Studies (DMS) and postgraduate (MSc) degree in Public Health at the University of East London. She is an honorary lecturer at universities on public health topics and a motivational speaker.
Wendy has co-authored articles in professional midwifery journals, including talking to men about FGM, reducing the incidence of stillbirths in black women and sustaining quality education and practice learning in a pandemic and beyond: 'I have never learnt as much in my life, as quickly, ever'. Wendy is a member of the Nursing and Midwifery Council Equality Diversity and Inclusion Research Advisory Group and Midwifery Panel. She is the Lead midwife/co-chair of CNO CMiDO BME Strategic Advisory Group NHS England.
Wendy was awarded a British Empire Medal (BEM) for service to the NHS and Equality during the COVID-19 response in the 2021 New Year's Honour List. She was listed in the 2020 year of the nurse and midwife Global WHO/UN/WGH 100 outstanding women nurse and midwife leader. She is the winner of the NHS@70 women leaders Award 2018.
Jessica Read
Deputy Chief Midwifery Officer for England, NHS England and NHS Improvement
(Florence Nightingale leadership Scholar)
In over 30 years as a midwife Jess has worked across all aspects of maternity services covering clinical, managerial and regulation roles. Jess has experience in regional, national and international health strategy, and has authored chapters in recent publications of 'Mayes Midwifery' (2017) and Myles 'Professional Studies for Midwifery Education and Practice' (2019) as well as articles for journal publications.
As a member of the RCN Midwifery Forum Steering Committee Jess represents the RCN on the Council of the International Confederation of Midwives (ICM) and is a member of the ICM Regulation Committee.
During the past 6 years Jess has experienced the challenges of translating policy into practice by leading on the development of a new national model for clinical supervision and support for midwives, (A-EQUIP) developed a platform for support, recruitment and retention for midwives working in London (Capital Midwife) and supported the delivery of national ambitions for maternity services across the NHS in England (Better Births).
Jess has been in the role of Deputy Chief Midwifery Officer for England since December 2019 where she plays an integral role in supporting the delivery of the national ambitions of Better Births and the NHS long term plan, securing the highest quality of maternity services for mothers and their babies whilst supporting the Chief Midwifery Officer's vision for England to be one of the safest countries in the world to give birth.
Email: Jessicaread@nhs.net
Twitter: @jessreadmidwife
Angela Cartwright
Consultant in Health Protection, Registered Midwife
Angela trained in Staffordshire and qualified as a direct entry midwife in 2000. She worked in a variety of inpatient maternity areas and then took on a specialist role in infant feeding. Gaining and maintaining the International Board Certified Lactation Consultant qualification and providing educational support for others to take the exams.
Working in the community setting provided the opportunity to develop skills and experience in other areas of women's and children's health, including safeguarding, perinatal mental health, obesity prevention and working with volunteers. Angela completed a master's degree in Public Health in 2016, and completed Speciality Public Health Training in 2020. She is currently a Consultant in Health Protection with Public Health England.

Angela is particularly interested in health inequalities, population health and evidence based care.
Andrea Stebbings
Midwifery Lecturer
Andrea worked as a healthcare assistant before she trained as a nurse in 1989 in Kingston,Surrey. She completed her midwifery training at Queen Charlotte's and Chelsea Hospital in 1996 and has worked in a variety of roles and clinical areas.
Andrea has always had an interest in professional regulation which developed from when she was a Supervisor of Midwives. This has led to her being appointed as a Contractual Case Examiner with the NMC after working as a Fitness to Practise Panellist for eight years.
Andrea currently works in education where she leads on modules on Professional Advocacy (A-EQUIP) and Women's Health / Family Planning. Andrea undertakes expert witness work on an independent basis. Andrea is passionate about enabling staff to be the best they can be and encouraging their engagement in woman-centred care, practice and the wider healthcare and policy agenda's.
Page last updated - 06/05/2022