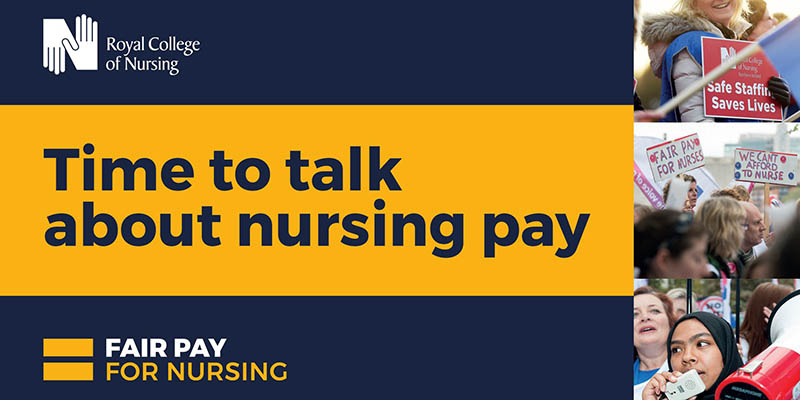 The Isle of Man's largest nursing trade union is to survey its members once again over a revised pay offer from employer Manx Care. A consultative survey will be open from 12 noon on Monday 13 November to 12 noon on Monday 27 November 2023.
RCN members were due to take two consecutive days of strike action in October, but the action was paused while members had their say over a new formal offer put forward by their employer. This would have seen a total pay offer of 12.75% over two years.
The ongoing dispute has already led to two days of strike action by nurses on the island.
However, the RCN was invited to talks alongside other unions where a further offer was discussed and a formal letter in writing confirming this offer arrived with the RCN last week.
Manx Care have offered a consolidated increase of £1,500 to each pay point, with effect from 1 April 2022, in addition to the 6% increase already implemented.
Manx Care has confirmed that the previous offer members were surveyed on in October has been withdrawn as the employer required the whole of staff side to agree the offer for the award to be applied. As agreement could not be reached, the result of the previous survey is therefore void.
Estephanie Dunn, Regional Director for the RCN in the North West, said: "We are pleased to have been invited back to the negotiating table again after further talks with our staff side colleagues.
"There is no doubt that our strike action prompted Manx Care to open up talks but other unions joining our fight has also piled on the pressure. We stand stronger together. However, it will be down to our members to decide if the latest offer is proof enough to believe that the Manx government are investing in not only the current nursing workforce, but the sustainable future of nursing and safe patient care on the Isle of Man."