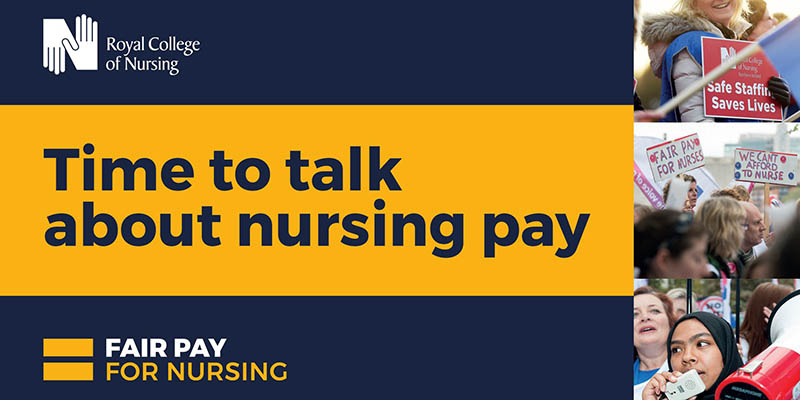 The Isle of Man's largest nursing union balloted its members working for Manx care on the Isle of Man across June about whether they would be willing to breach their employment contracts by going on strike following failed pay negotiations. The overall turnout was 46% with 80% of those voting 'yes'.
There is no threshold to be met for taking strike action on the Isle of Man, just a clear majority.
At the same time, following a last-minute offer from Manx Care at the end of May 2023 which saw their original £300 one-off payment inflated to £1000 for the year 2022/23, the RCN has been surveying members online as to whether they would accept or reject the offer. 73% of members who voted have chosen to reject this offer.
Both consultations closed on 21st June 2023. The paper ballot asking about strike action was conducted by the RCN's independent scrutineer, Civica.
The RCN's regional Director for the North West of England, Estephanie Dunn, said: "The results of these consultations has given us a strong message on how the membership on the Isle of Man want us to progress with their campaign for Fair Pay. However, what this means for our negotiations with Manx Care and for any potential industrial action, it is yet to be determined.
"Our members want to see a conclusion to this pay dispute, which relates to 2021/22 and 2022/23, just as much as Manx Care do however, the conclusion needs to involve paying our nurses on the Isle of Man fairly for the highly skilled care they deliver.
"The Government need to support Manx Care to build a stronger and more consistent workforce for the future, just plugging the gap by paying extortionate agency bills isn't sustainable.
"By paying nurses fairly for the skills they possess and the extra hours they work to keep the health service running, it will not only go a long way towards this; it will support a much stronger and consistent nursing workforce providing the safe and effective care patients on the Isle of Man deserve."
The RCN's IoM branch will now meet alongside the member-led Boards and Committee's to discuss potential next steps alongside the RCN's Isle of Man (IoM) branch. Members will be informed of the outcome of these decisions as soon as possible.
Manx Care and the IoM's Department of Health and Social Care have been informed of the results.