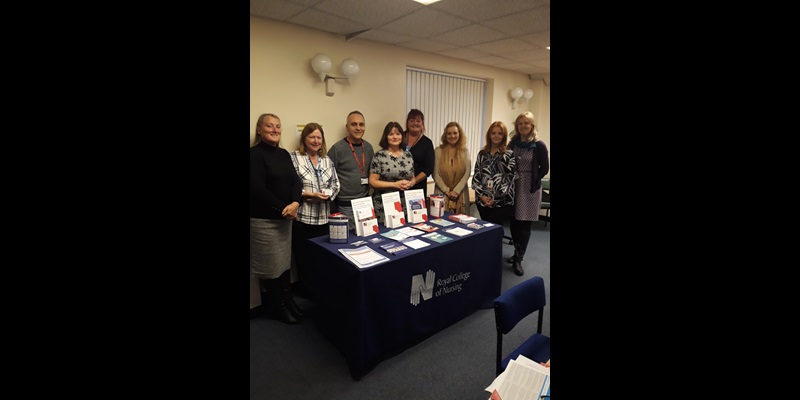 Burnley MP and Shadow Communities Health Minster Julie Cooper met with members of the Lancashire East branch and Ellesmere Port and Neston MP and Shadow Health Minister Justin Madders met with members of the Cheshire East branch.
Julie said: "It was a genuine pleasure to meet such dedicated and passionate professionals. I am aware of the challenges facing the health and social care sector, and listening to the accounts of some of the members who attended the meeting has made me even more determined to continue to lobby for a better NHS and social care system."
Senior RCN Officer for the Lancashire East patch Mary-Anne Parkinson, attended the meeting and was pleased with the constructive conversation that took place, she added: "We are grateful to Julie for taking the time to meet with those who can outline first-hand the pressures the nursing workforce are under, but at the same time describe the great work and initiatives that are going on to ensure that they can deliver the best possible care to patients."
We plan to organise more events throughout the year to ensure that MPs from across all parties are aware of the challenges facing our members, so would appreciate your support with this work. If you are able to help facilitate an event in your constituency, please contact Regional Communications Managers Danielle Scapens (Manchester and Lancashire) or Kelly Dooley (Cheshire and Merseyside).