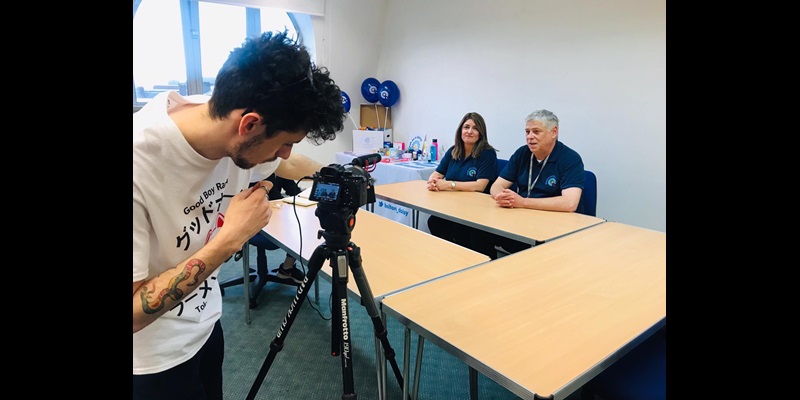 Some of our regional team have been involved with the 'Fresh as a Daisy' initiative, a non-for-profit group that provide monthly packs containing sanitary and personal hygiene products to vulnerable women and girls in Bolton.
One of our legal PA's Deborah Cuzzupé got in contact with all secondary schools throughout Bolton to donate a Fresh as a Daisy Box to each school. is now an ongoing project to provide schools with these essential items. The regional team have also been collecting items.
Deborah and Senior Legal Officer Ferguson Doyle were recently filmed to talk about the RCN involvement in the project as as the charity won the Inspirational Community Group category at the Forever Manchester awards, which was a great achievement.
For further information visit:
https://www.theboltonnews.co.uk/news/17430083.fresh-as-a-daisy-wins-forever-manchester-award/
For more updates follow the charity on Twitter
@bolton_daisy
or like their Facebook page
@FreshDaisyBolton