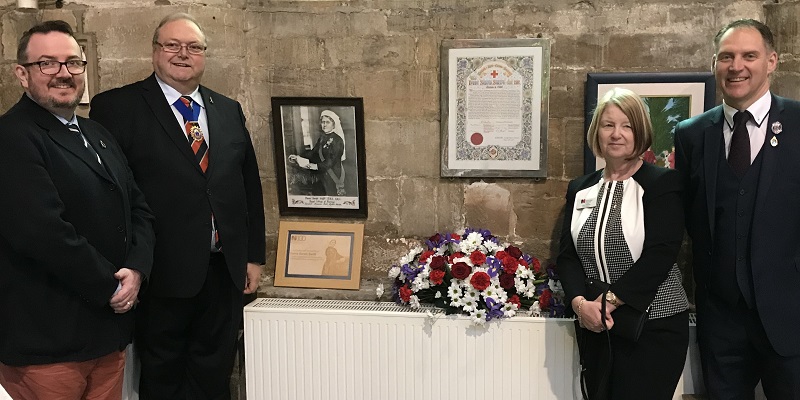 Dame Sarah was born in Kirton in 1854 and was one of three founders of the then College of Nursing in 1916. A memorial is dedicated to her at the Church of St Peter and St Paul in Kirton, where the Nurses' Day service was held.
Nurses' Day is celebrated each year on 12 May, the anniversary of the birth of Florence Nightingale.
Roger Hancock laid flowers at Dame Sarah's memorial on behalf of the RCN's South Lincolnshire branch. Mr Hancock is pictured second from the left with Paul Irving, Chair of the RCN's East Midlands Board, Julie Williams, RCN Senior Officer for Lincolnshire, and Mark Le Sage, Vice Chair of the RCN South Lincolnshire branch.