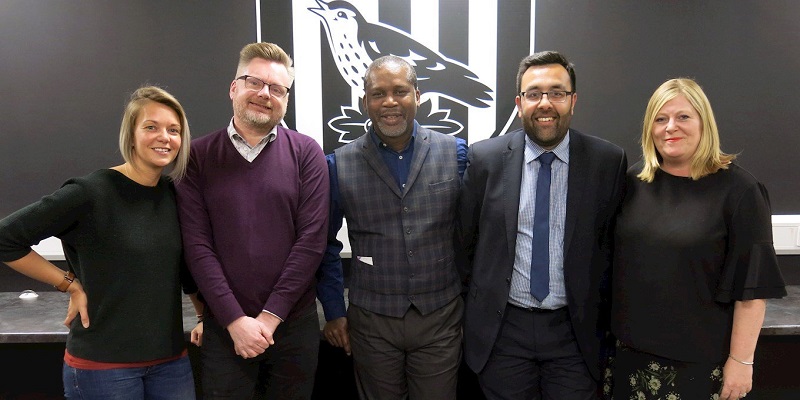 Bruno Daniel is one of five volunteers on the independent panel, which aims to help the club to ensure it is inclusive and welcoming of all supporters and visitors.
Bruno is the RCN's regional lead for equality and inclusion issues and worked in equality roles in the NHS in Wolverhampton and Birmingham prior to joining the RCN. He also served in the Royal Navy for 24 years.
The group will join club officers Richard Garlick, Director of Football Administration, Rob Lake, Director of The Albion Foundation, and Jane Taylor-Kane, HR Officer, in helping to shape Albion's strategy and activities to promote fairness and inclusion. The club is focusing its work on the areas of ethnicity and gender - of both staff and supporters - disability and age.
New partnerships
Bruno said: "I commend WBA on this move to demonstrate their commitment to this agenda and the fight against inequality, and with almost 20 years of experience I look forward to making a difference. The willingness to engage with external stakeholders as critical friends strengthens their resolve in this area of work and will hopefully deliver many new partnerships and engagements with marginalised groups."
Mr Lake said: "We have got a really good group who are going to play a big part in this area of the club's operations. All the members are extremely knowledgeable and are challenging to us. There will be no sugar coating, which is what we want."
Bruno is pictured, centre, with other members of the panel.