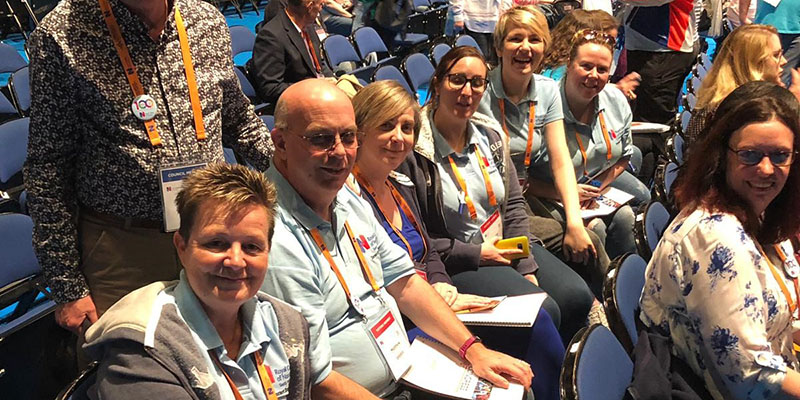 Throughout the week South West members braved the walk through the auditorium to the lectern to speak out on key issues important to nursing, with professionalism and eloquence.
You can see the full agenda here and view recordings of the debates by going through the 'watch' tab under the title.

Agenda items posed by South West branch have been discussed as follows and can be watched following the links:
Decriminalisation of prostitution: That this meeting of Congress calls upon Council to lobby governments across the UK to decriminalise prostitution. Watch here.

ICN: That this meeting of Congress debates whether the RCN would be more influential for nursing and health globally if we re-joined the International Council of Nurses (ICN). Watch here.
Uniforms: That this meeting of Congress considers that national uniforms in England should be introduced to mirror those in the other three countries. Watch here.

Geoffrey Walker, RCN Council member for the South West region said: "This has been my first Congress as Council member for the region and it has been a fantastic whirlwind of activity. I have been so proud of delegates from the region who have brought their experience and passion to the floor as they have spoken out for our profession, their services and our patients. This week I have been told by nursing colleagues that they are coming away from RCN Congress reinvigorated and energised by the Congress experience, despite the exhausting pace of the conference."
42 members travelled for the beginning of Congress on Sunday 19 May with a further coach of students from Bristol and Gloucestershire arriving for the day on Monday.
You can find out more on our Twitter feed @RCNSouthWest.