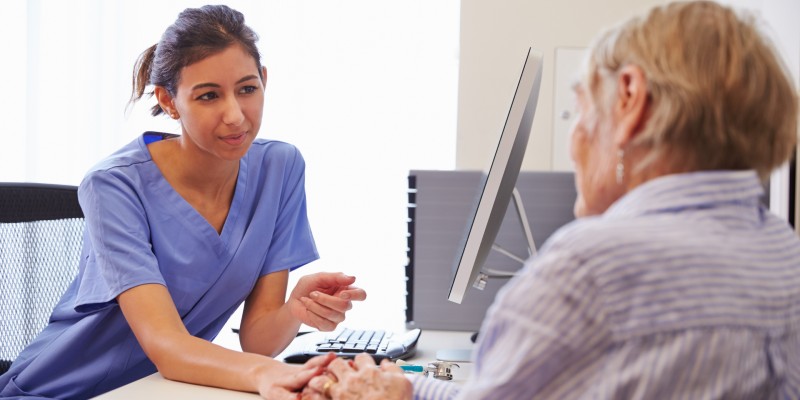 All employers of general practice (GP) nursing staff in England should provide their staff with an increase in pay, in line with the increased funding they will soon receive. Pay should be backdated to April 2023.

In July this year, the Department of Health and Social Care announced the 2023–24 pay award for GP contracts in England, with salaried GPs in England set to receive a 6% pay uplift. We said that this should be passed on in full to all salaried practice staff, including nursing staff employed by GP surgeries providing NHS services.
Read more about the pay award here.
Nursing staff have seen this uplift delayed while the funding sources were confirmed. Since then, discussions have taken place with the British Medical Association (BMA) GP Committee in England (GPCE) about this increase in funding. The funding will be distributed through the global sum – the resources directed to practices based on an estimate of their patient workload.

It's been announced that each GP practice employer will receive additional funds to provide a pay rise. We advise that you speak to your employer to ask how they are planning to pass on the funds they will receive in November to their salaried staff.

Today (23 October), we issued a joint statement with the GPCE. The statement said: "We encourage employers to use this increase in funding as the opportunity to invest in their staff.

"The way the expenses uplift is applied leads to some inequity amongst GP practices. It is distributed via the global sum – the payment per patient then varies following application of the Carr-Hill formula. This formula allocates funding per patient for each individual practice based on age/sex/additional needs/list turnover/staff market forces and rurality. This means some practices will not receive enough additional funding to cover an entire 6% uplift for all salaried staff members, whereas others will in fact get more than they need to do so."

Patricia Marquis, RCN Director for England, said: "You deserve to receive fair pay, and it's important we understand the full details of this provision and its funding to support you to access every additional penny you should receive."

Read our FAQs on fair pay for GP nursing staff here.
We advise that you speak to your employer to ask how they are using the additional global sum, as the BMA has advised that it should be used for salaried staff pay.

If your employer has said you'll not receive an uplift in pay, we'll support you to advocate for the pay rise you're entitled to. The first step is to raise the issue with your manager. Use our webpage or this article to start that conversation.

If your manager doesn't take this on board, you can raise the issue formally with our letter templates to guide you, to request a pay rise from your employer.
If this doesn't happen and your employer refuses to be transparent about the additional global sum they have received, then we will raise this on your behalf, with your Local Medical Committee.