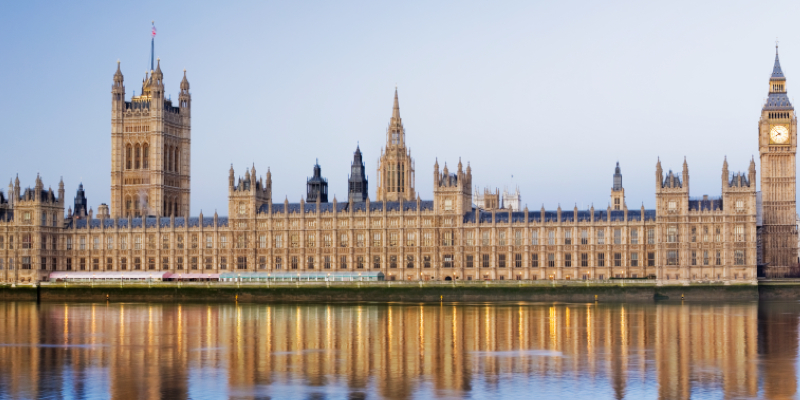 The King's speech was delivered in parliament today (7 November), setting out the UK government's legislative and policy priorities for the coming parliamentary session.
A total of 21 bills were announced for what is almost certainly the final session of parliament before the next general election.
Mention of health and social care was scant, however, with no new legislation to reform the NHS and the only health-related bill being to introduce a gradual generational ban on smoking and crack down on vapes for children.
This is despite promises last year of a major piece of legislation to modernise the Mental Health Act and a government commitment, dating back five years, to ban sexual orientation and gender identity conversion therapy.
In response, RCN Chief Nurse Professor Nicola Ranger said: "The Prime Minister has failed to deliver legislation to address the crisis in the nursing workforce and our NHS and patients will continue to pay the price until at least the next election.
"The future of health and care services will be defined by whether politicians listen to those who work in them. Right now, nursing staff are caring for people in corridors, unsafe numbers of patients, and they're raising the alarm over record shortages.
"The government should have used the King's speech to address issues facing the health care workforce, including legislating for safe staffing. England is an outlier even within the UK now and countries around the world are moving ahead with laws of this kind.
"While it is positive that the government is progressing anti-smoking plans, we are deeply concerned on the lack of progress on reform to the Mental Health Act. It is also bitterly disappointing that the ban on sexual orientation and gender identity conversion therapy has been dropped. It's been five wasted years of hollow promises to ban these abhorrent practices that nursing staff know have no medical basis.
"Nursing staff are crystal clear that they — and the services we all rely on — are close to broken. The upcoming Autumn Statement is now the only remaining lever for government to boost the NHS in the year to the election."