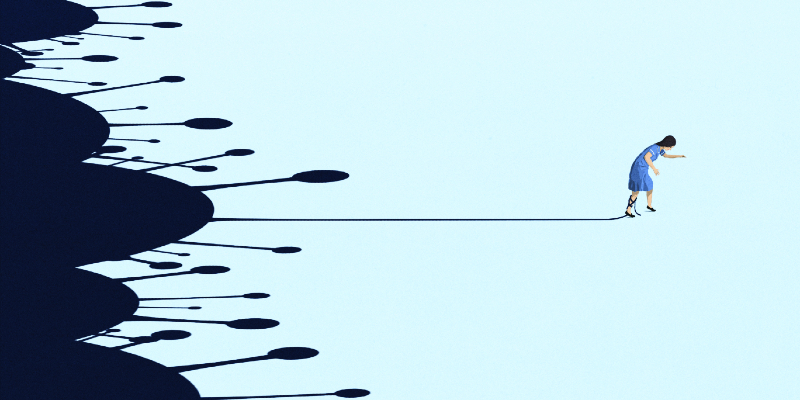 This comes a year after the government's own scientific advisory board on industrial injuries published evidence showing there's a significantly increased risk of COVID-19, subsequent illness and death for health and social care workers.
The board recommended that five specific conditions, resulting from complications of COVID-19, should be prescribed as an occupational disease for those who work in health and social care.
It's crucial the government acts on these recommendations because classifying long COVID as an occupational disease for health and social care workers could mean those with long-term physical conditions caused by COVID-19 are able to receive much-needed Industrial Injuries Disability Benefit. This would apply to those who work, or previously worked, in both the NHS and independent sector.
In the letter, sent jointly by the RCN and British Medical Association (BMA), we point to evidence about the availability and use of personal protective equipment (PPE) from an RCN member survey conducted during the pandemic. The survey showed that more than a third of respondents felt under pressure to care for patients with suspected or confirmed cases of COVID-19 without adequate protection. The situation was significantly worse for Black and minority ethnic staff, where more than half felt pressure to work without the correct PPE, for example FFP2/3 respirators.
Now the RCN insists the UK government must act quickly to provide support to health care staff and their families who've suffered significant financial losses as a result of contracting COVID-19 at work and then developed long COVID. Due to the ending of COVID-19 special leave provisions and lack of financial support, many suffering the impact of long COVID are now facing unemployment.
RCN Chief Nurse Professor Nicola Ranger said: "Nursing staff tell us their lives have been forever changed by long COVID. Its physical impact coupled with long-term financial insecurity is causing them continued worry.
"They have been doubly let down by this government – which first failed to provide adequate protection against a deadly virus and subsequently left thousands unsupported whilst facing the often-debilitating consequences of long COVID."
More than 50 countries worldwide already provide formal legal recognition for key workers who contracted COVID-19 as a result of workplace exposure and offer corresponding compensation and support schemes.