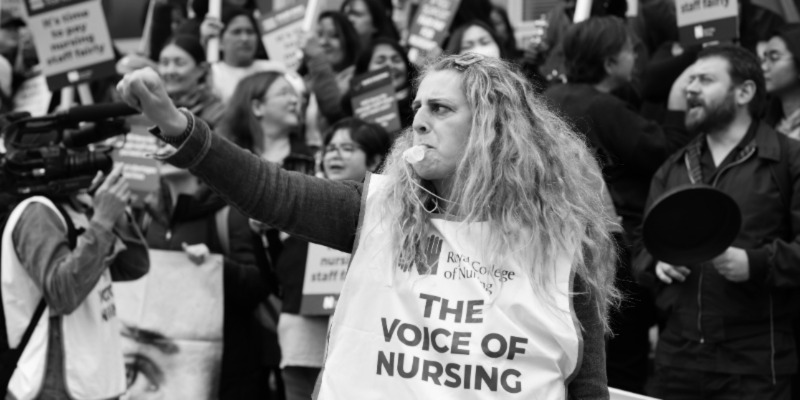 Today (2 May) an NHS Staff Council meeting, involving employers and all health unions, confirmed that the pay offer for NHS staff in England was accepted by the majority of unions despite the RCN's vote to reject. It will therefore be implemented by the UK government.
This means that RCN members will receive the offer as a result of today's vote.
However, the RCN's membership voice is loud and clear – you've said it's not enough and that's why the RCN voted to reject it formally today and to stay in dispute with the government. We've demonstrated that it's not enough through the weekend's strike (30 April and 1 May) and will go further in our next ballot to secure a better offer on top of the one that was accepted today.
Following the meeting, in a letter to the Health Secretary Steve Barclay, RCN General Secretary & Chief Executive Pat Cullen said: "Despite today's meeting and the outcome that reflects the votes across all unions, the RCN remains in formal dispute with the government and the NHS over pay levels.
"I entirely respect those, in our membership and that of other unions, who voted to accept. However, that was not the prevailing view of nursing staff. Nursing is the largest part of the NHS workforce and they require an offer that matches their worth.
"Though the pay offer was not enough for our members, I have repeatedly said that the government's approach should be to build upon it and that remains our position."
Our statutory industrial action ballot for more strike action in England will open later this month. If eligible members vote in favour, exceeding the legal threshold for strike action, we'll have a mandate to conduct strikes for a further six months. Make sure your contact details and postal address are up to date so you can have your say. Under the law, we must ballot members again by post for another six-month strike action window.
The government can stop the possibility of strikes at any point by getting around the table immediately and talking about pay. Our strike ballot will continue regardless, but any mandate that members give for strike action does not need to be acted on if we can come to an acceptable deal.