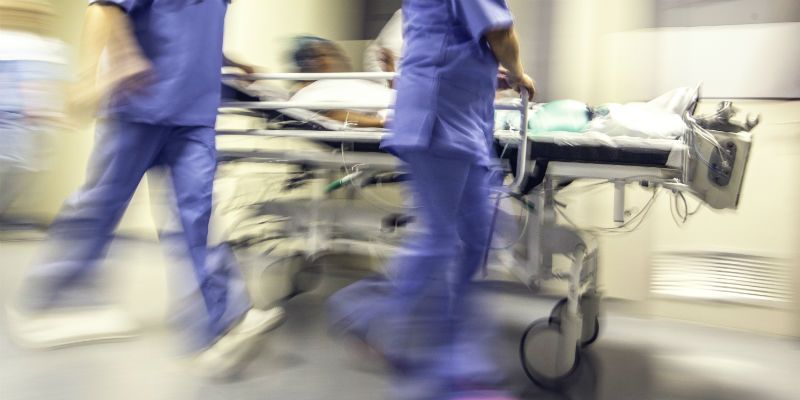 There are shortages across the nursing workforce, but in some specialisms, the nursing numbers are plummeting and waiting lists soaring. This is against a backdrop of the UK government delaying its long-awaited workforce plan, despite it being promised for months. Health Secretary Steve Barclay has been unable to confirm when it will be published.
The numbers reviewed by the RCN showed a record number of patients on waiting lists, people waiting hours in A&E, and tens of thousands of vacant nursing posts. Together these are leaving patient care at critical risk.
Here are some of our findings through a review of data in acute settings in England.
Over 1.5 million more people waited over four hours in A&E in 2022 compared to 2011.
In the same period, the NHS elective care waiting list has grown by 169% – in 2011 an average of 2.53 million patients were on waiting lists compared to 6.79 million in 2022. The data also shows waiting lists were continually growing even before the COVID-19 pandemic.
At the same time, nursing vacancy rates since 2017 have remained stubbornly high. According to the latest data, there are over 40,000 nurse vacancies in the NHS in England.
This new assessment comes as new figures recently revealed around 7.33 million people in England were waiting to start routine hospital treatment at the end of March 2023. This is the highest number since records began in 2007.
Figures from community health services in England showed that the whole health and care system is buckling under pressure. The workforce elements needed to deliver the NHS Long Term Plan have never been set out by government.
Our assessment of data found that between September 2009 and December 2022, the number of community and district nurses has fallen by nearly 50%. Learning disability nurse numbers have also fallen significantly, by 45%.
RCN General Secretary & Chief Executive Pat Cullen said: "These figures paint a disturbing picture for patients in hospitals and nursing homes, in the community and in their own homes. The crisis in the nursing workforce is leaving patient care at risk and the immense pressure could also risk the collapse of health and care services.
"Ministers are playing a dangerous game by delaying the long-awaited NHS workforce plan – we simply cannot wait any longer. But the workforce plan won't be the end of the story. Our assessment confirms the fact we need investment right across health and care services – without that patients will continue to lose out.
"This catalogue of issues must be addressed urgently, or many people will continue to go without the care they need. No more delays, the government needs to deliver."