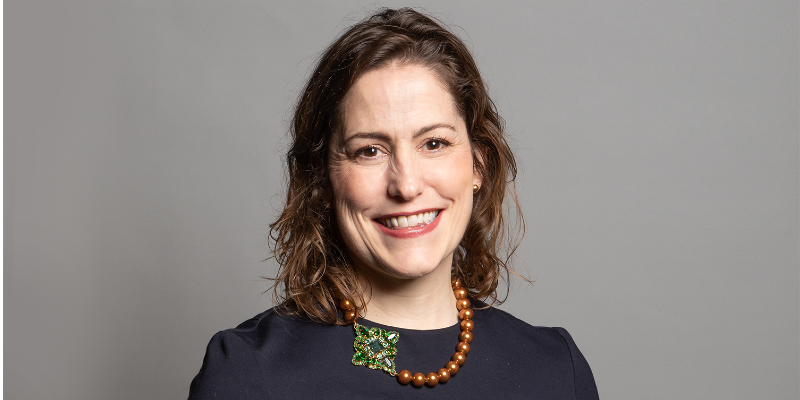 Today (13 November), Victoria Atkins replaced Steve Barclay as Secretary of State for Health and Social Care after a surprise cabinet reshuffle by Prime Minister Rishi Sunak. She was previously financial secretary to the Treasury.
In a letter to the new health secretary, RCN General Secretary and Chief Executive Pat Cullen invited Ms Atkins to discuss the crisis facing the NHS as soon as possible.
Pat raised issues including waiting lists, nursing staff shortages, NHS pay and non-Agenda for Change pay, the ethical recruitment of international nursing staff, and the cost-of-living crisis.
Ms Atkins' first priority must now be to get the NHS the extra funding it needs in next week's autumn statement. The workforce plan that the new health secretary inherits is a big-picture vision that requires sizeable and rapid investment.
In the letter, Pat writes: "The RCN has been unambiguous in our call for a long-term and sustainable approach to securing the future of the nursing workforce. This can only happen with real investment and support for the current workforce."
Ms Atkins comes into the role as the NHS is experiencing a new record number of patients on waiting lists, while winter pressures continue to place demand on the health and social care workforce. She must act now to tackle the unprecedented crisis the NHS is facing.
Pat writes: "You will know already that the performance of the NHS is a serious concern to its own workforce, to government and to the public.
"A record 7.7 million people are waiting for elective care, emergency department performance has deteriorated, and those waiting for tests or to begin treatment are incurring dangerous delays – all impacted by the shortage of registered nurses."
There are over 40,000 nursing vacancies across the NHS in England resulting in staff shortages on every shift – one nurse caring for 10, 15 or more patients is a grave risk that the health secretary must not accept.
In today's letter, Pat also mentions the value of our international nursing colleagues and the contribution they make to health and care services in the UK: "The RCN is currently supporting a number of internationally educated nurses who arrived in the UK subject to illegal fees and excessive repayment clauses, which we find unacceptable. It is crucial your department stamps out these practices."

Image credit: Official portrait of Victoria Atkins from UK Parliament, licensed under Attribution 3.0 Unported (CC BY 3.0).