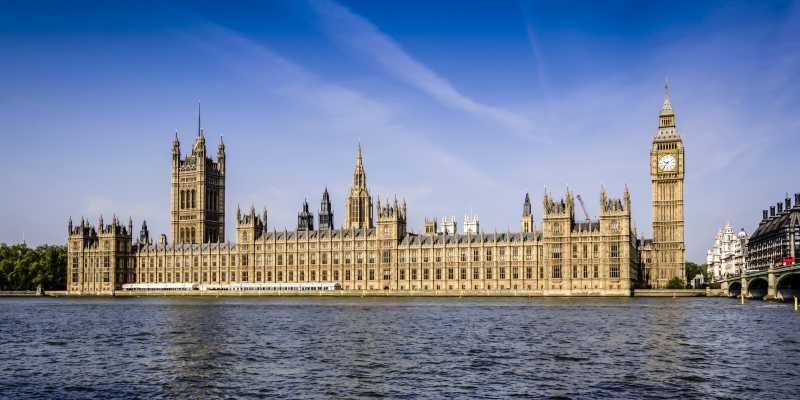 Today (25 October), RCN Chief Nurse Nicola Ranger gave evidence to MPs at the Women and Equalities Committee session on sexual assault and harassment within the NHS workforce.
The session, held in the Houses of Parliament, was called in response to an article published in September by the British Journal of Surgery 'Sexual harassment, sexual assault and rape by colleagues in the surgical workforce, and how women and men are living different realities'. Nicola gave evidence alongside Tamzin Cuming, Chair of the Women in Surgery Forum at Royal College of Surgeons of England, and Dr Chelcie Jewitt, Co-founder of Surviving in Scrubs.
So far in 2023, RCN Direct has received 253 calls from female members relating to physical, sexual and verbal abuse that has occurred in the workplace. This represents an increase on the number of reports received by this time last year.
Nicola told MPs that: "Nursing is a 90% female profession. Historically, there has been a sense that [sexual harassment] is part of the role, get on with it, but it's key that we empower people to report. We need to actively make sure that we can be a safe space.
"Nursing is in a very difficult place in this country, not being valued for the brain and the heart that you need to be a nurse because we are 90% female. Actually, that has affected our pay, our terms and conditions, how we're treated… and that is absolutely wrong. It's time that nursing staff are respected for both their brains and their heart, and this behaviour has got to stop, from patients as well as colleagues. It's time that we are respected for the absolutely vital role that we do."
Nicola said that while it's not always possible to control the behaviour of patients: "What we do have control over is how we look after those staff, how we behave as a team… and in many instances that is still not good enough.
"If there's a culture where, because you're the scrub nurse or because you're the porter, you can't raise your concerns, that's where mistakes happen. So we've got to have that respect for chain of command and expertise, but it cannot be at the detriment of anybody raising a concern, and the equality of opinion and the equality of right to be safe at work."
The session also highlighted the potential for enduring sexual harassment and assault to make people reluctant to join the profession. Nicola said: "We've got to structurally sort out the problems, but also think about our responsibility to recruit people. Sadly, at the moment, everyone in health care needs to feel more valued."
Earlier this year,
the RCN signed
an NHS sexual safety charter committing health organisations to a zero-tolerance approach to harmful sexual behaviours in the workplace. The session called for improved data collection so that we can better understand the issue, and improved support to help people report their experiences, in order to achieve this. Nicola said: "We can't have slogans, we've got to have action. And I think that's about supporting and really listening.
"These things are not going to be solved quickly… we've got to overtly look and listen for those experiences."