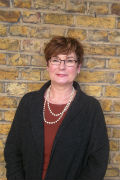 Sally Bassett
Forum Chair
Sally trained initially as a pupil nurse in Oxford and went on to become a Registered Nurse which set her on a course committed to continuous learning and professional development. Sally completed her Intensive Care training and specialised in general medicine; sally went on to hold positions at Government and national level in the Department of Health in England as a Nurse Advisor, as the Regional Deputy Chief Nurse and as a Primary Care Trust Director of Nursing and Therapies and as the Independent Nurse on a Clinical Commissioning Group. Sally held senior lecturer positions in the Education and Health faculties of Oxford Brookes. She is a qualified Coach and an Honorary Fellow at Sheffield Hallam University. Sally worked in PwC Professional Advisory Services for over seven years providing clinical and professional advice to high profile and complex events in the UK and overseas; Sally has led regulatory clinical investigation, board leadership assessment and development and productivity improvement projects giving her unique commercial, consulting, investigating and cultural change insights.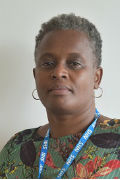 Angela Sealy
Angela completed her adult nurse registration training at North Middlesex Hospital in 1991 and went on to complete her district nurse training in Tower Hamlets in London. She has work in a variety of senior community nursing and management roles with a focus on a coordinated approach to developing clinical practice across health and social care settings.
Angela is Head of Unplanned Care Waltham Forest Adults Community Services at NHS North East London Foundation Trust (NELFT) with responsibility for several adults community services.
She has led several community nursing workforce initiatives and was seconded to NHS Health Education England CapitalNurse programme to develop a leadership programme for nurses working in social care in North Central London. Angela has co- authored a number of publications and presented at educational and workforce development national and international conferences.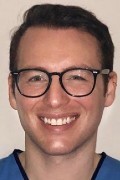 Craig Davidson
Craig is a Registered Nurse (Adult) working as a Senior Asylum-Seeker Health Nurse at the Asylum Health Bridging Team for Glasgow City Health and Social Care Partnership. He graduated with a first-class BSc (Hons) Nursing Studies degree from Glasgow Caledonian University in August 2020. Craig received the Ross Hall Prize for academic excellence and achievement upon graduation. He is currently undertaking a postgraduate qualification in integrating mental health and professional practice at the University of Dundee.

Craig passionately believes in social justice, eradicating health inequity, and achieving equality, diversity, and inclusion in all health and social care settings. He sat on the NHS Scotland Pride badge initiative working group. Craig is a former Scottish representative on the Royal College of Nursing's (RCN) Students' Committee from 2018 to 2019. He assumed the chair's tenure in 2019. Craig also helped establish the RCN Newly Registered Nurses Network as a working group member. Additionally, he completed Sigma Theta Tau International Honor Society of Nursing's Nightingale Challenge for novice nurse leaders. Craig then became the European regional hub co-chair for the Nursing Now Challenge.

He hosts the award-winning podcast, "Retaining the Passion: Journeys Through Nursing", with fellow registered nurse Clare Manley. They discuss and hope to shed light on critical issues affecting the nursing profession and society more broadly by speaking to guests about their lived experiences. At the Health and Leadership Academy's 2020 Conference, they were awarded a prize for their work "Leading in Difficult Times". They were also shortlisted as finalists at the RCN's Nursing Awards 2021 in the "Innovations in Your Speciality" category. The Nursing Standard included them in a list of "Podcasts for nurses: five of the best to keep you learning while you listen".

As a nursing student, Craig was a Student Nursing Times editor. He was also a member of the Scottish Government's Country Specific Working Group for the Year of the Nurse and Midwife 2020. In 2018, @WeNurses included Craig in their list of #100OutstandingNurses, one of only three student nurses included. At the National Student Nurse Congress 2019, Craig was shortlisted as a future nursing leader. He was also honoured to be the Student Nursing Times' Student Nurse of the Year (Adult) Award recipient in 2019.


Liam Williams
Liam registered having completed his training at Stoke Mandeville Hospital in 1998. He started in respiratory medicine before moving into High Dependency Care and has consistently returned to his routes of emergency and respiratory care throughout his career. Liam is Director of Quality and System Performance in NHS South, Central and West his portfolio includes clinical support services, safeguarding, Caldicott Guardian and a range of services that support Integrated Care System integration. He is also the Transformation Director for Cancer and Mental Health.
Liam was previously Chief Nursing Officer at North Somerset CCG and Director of Nursing for Great Western Ambulance Service. Liam has worked across the commissioning environment of the NHS leading on service developments and transformation programmes – primarily out of hospital but all of which were designed to achieve integrated care pathway outcomes.
Liam has actively participated in the RCN through various roles throughout his career in local, national and international roles.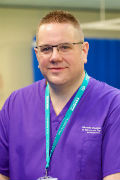 Paul Jebb
Paul qualified as a nurse in 1996 and worked in numerous posts within nursing, as well as a period in operational management, and a national role within NHS England. In December 2016 Paul returned to an NHS Trust and is now Associate Director of Nursing at University Hospitals of Morecambe Bay NHS FT where he is also the mental health lead for the Trust.

Paul has been involved and led on numerous quality improvement initiatives throughout his career, and has gained several awards and accolades.

Paul is also a member of an NMC Professional Standards advisory panel, and also part of the strategic group to refresh the NMC Education Standards.

Paul has represented the Royal College of Nursing at local, regional, national and international levels, is a member of RCNi Editorial Advisory Board.


Rabina Tindale
Rabina is currently a Chief Nurse in an Acute NHS Trust. Rabina is dual qualified RN and RSCN with a clinical background in Emergency Care. Rabina has held several nursing leadership roles in Yorkshire, the Northeast and Mid-Essex and London.
Rabina has a strong interest in leadership and development of the nursing workforce and is keen to influence this agenda through her membership of the NMLF. Rabina is an advocate for Human Factors in health care and is passionately committed to the equality, diversity and inclusion agenda.
Rabina has previously been a member and chair of the RCN Emergency Care Association Steering Committee. She has also served on the editorial board for the professional journal Emergency Nurse.
Page last updated - 19/05/2022