Introduction and background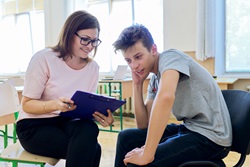 Nurses, across a range of clinical settings, will have seen the negative impact of the pandemic and lockdown on the mental health of children and young people. The number of young people reporting new mental health problems, and the mental health of those with pre-existing mental health problems, has seen a dramatic increase throughout the pandemic (CfMH, 2021).

Mental health nurses have led on new remote support for mental health, such as helplines and chat services. The advent of coronavirus has changed the way mental health support for young people is delivered, with many services moving to phone or video calls instead of face-to-face sessions.

It is often assumed that the increased use of digital technology and telemedicinal support is more popular amongst young people. It is believed that they are more likely to want to access mental health support online via an app, remotely by phone or video call. However, research by Mind and Young Minds suggests this is not the case.