It is more important than ever to stress the importance of taking individual responsibility for health. This includes for example, adopting a healthier lifestyle, staying active, eating healthily, only using alcohol in moderation and not smoking.
Self-care is integral to the governments approach to personalisation, enabling people to be at the heart of decision making about what matters to them. The personalisation agenda can engender resilience and self-care through social prescribing – which is "a means of enabling any healthcare professional to refer patients for support either to a link worker - to provide them with a face to face conversation during which they can learn about the possibilities and design their own personalised care" or even to wider networks for example to leisure centres, or specific programmes such as exercise, arts, gardening or to name but a few to support people to do things to support their wider wellbeing.
Social prescribing has been referred to as a number of things; community referral or asset-based, person-centred approaches, there is no agreed single term used to describe social prescribing. It is, however, a key method to support asset based person centred self-care. Collectively, the UK personalisation agenda, using socially prescribed services such as 'arts on prescription', gardening, or exercise, utilises an individual's strengths to enable them to manage their own conditions. At an even more fundamental level these things level helps people get out, they reduce social isolation and improve community networks. Find out more about social prescribing.
The Self Care forum uses a self-care continuum to illustrate what is meant by self-care. Self-care starts with an individual taking responsibility for making daily choices about their lifestyle, such as brushing their teeth, eating healthily or choosing to exercise. At the opposite end of the continuum is major trauma where responsibility for care is entirely in the hands of the healthcare professionals, until the start of recovery when self-care can begin again. The NHS can support people to self care at any point during the continuum. The realist is that probably around 80% of all care in the UK is self care, from people managing their own minor illness and longer-term chronic conditions and generally how they take care of themselves. The Self Care forum has recently updated it's factsheets.
Self-care and self-management
Many people use the terms self-care and self-management interchangeably. However, there are important distinctions between the two. Self-management will usually be used in relation to long-term, chronic health conditions while self care applies to acute illness or injuries. Self-management is about coping with long-term health conditions, and managing the emotional and practical issues they present. Self-care focuses more on treatment.
Self-management
Around 15 million people in England have one or more long-term conditions, and this is predicted to rise by a third over the next ten years (Department of Health 2011).
Self management UK defines self-management as: "The systematic process of learning and practicing skills which enable individuals to manage their health condition on a day-to-day basis, through practicing and adopting specific behaviours which are central to managing their condition, making informed decisions about care, and engaging in healthy behaviours to reduce the physical and emotional impact of their illness, with or without the collaboration of the health care system."
Put simply, self-management offers a way for people with long term conditions to create a more sustainable way of living with a health condition.
As a nurse you have a clear role in supporting patients in making healthy choices and in directing people to useful sources of information.
You can also provide advice, education and training to help people manage their condition, to know when to seek medical help and when they can self-manage their symptoms.
The NHS Choices webpage Your health, your way - Your NHS guide to long-term conditions and self care provides some useful information. See also: Self Care Week 2015 Resources – Self care for life
Antimicrobial resistance
Antimicrobial resistance is recognised as a global health and economic threat. At a basic level it is essential that we take prescribed medication as advised and do not take antibiotics unnecessarily. It is also about the supported self-management for people living with long term conditions.
Over use of antibiotics and antibiotic resistance (AMR Antimicrobial resistance) is a major problem, see: World Health Organization - Antimicrobial resistance. It is seen as one of the most significant threats to patients' safety in Europe. Better controls are needed to prevent over use of antibiotics and appropriate education programmes set in place to ensure patients know when to take them properly.
Without effective antibiotics many routine treatments will become increasingly dangerous. To slow resistance we need to cut the unnecessary use of antibiotics. The public, students and educators, farmers, the veterinary and medical communities and professional organisations are being asked to become Antibiotic Guardians. This is a UK wide initiative led by Public Health England.
The Health and Social Care Committee (October 2018) states that Tackling Antimicrobial Resistance needs to be in the 'top five policy priority' for the UK Government.
It is a key area of work for nursing staff and the RCN.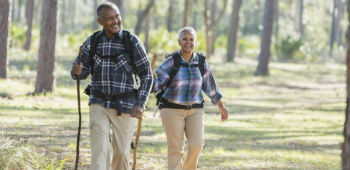 Self care week 2022
Self-care week is an annual national awareness week that focuses on embedding support for self care across communities, families and generations.
See the Self Care Forum website for more information and resources to support self care, subscribe to the Self Care Forum e-newsletter for updates. Get involved with self care week 14 - 20 November 2022.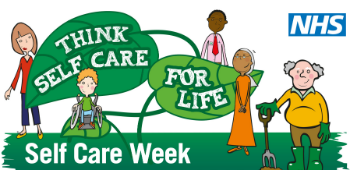 Self care e-learning tool
Useful resources
Resources
BMJ Supplement on self-care interventions. The supplement focuses on how individuals can be supported to self-care and improve their health and wellbeing. Includes evidence, reviews and guidelines for self-care.
British Society of Lifestyle Medicine (BSLM). Transforming healthcare and leveling health inequalities through lifestyle medicine.

JISCm@il Social Prescribing Matters. Get involved with wider discussions on social prescribing - sign up to this email discussion group for social prescribing. It provides a platform for raising awareness and sharing ideas and promoting developments.
King's Fund: Supporting people to manage their health. This resource looks at how to assess whether individuals are ready to engaged or consider life style changes and adopt healthier behaviour. The report looks at the Patient Activation Measure (PAM) tool which is used to gauge patient activation. Patient activation is a widely recognised concept. It describes the knowledge, skills and confidence a person has in managing their own health and health care.
Nesta: Supporting self-management: A guide to enabling behaviour change for health and wellbeing using person- and community-centred approaches. This guide outlines how the science of behaviour can help people to self-manage their health and wellbeing.
Nesta. Spreading change: A guide to enabling the spread of person- and community-centred approaches for health and wellbeing. This guide outlines how behavioural science can help spread the take-up of person- and community-centred approaches to health and wellbeing.
NHS England. Conditions for which over the counter items should not routinely be prescribed in primary care. New guidance following the consultation on over the counter medicines prescribing including specific guidance for CCGs and prescribers on where to seek advice.
Proprietary Association of Great Britain (PAGB). A Self Care White Paper: supporting the delivery of the NHS Long Term Plan. PAGB is calling for a national self-care strategy. Coordinated national leadership and action to promote self-care is vital to achieving the behaviour change required to support a meaningful shift towards prevention and ensure the NHS's future sustainability.
Public Health England have an e-learning for health portal on All Our Health: Social Prescribing. If you haven't already done so you need to create an e-learning account. This is free of charge.
World Health Organisation. Self-care interventions for health. This has a focus on sexual health, and information on the wider aspects of self-care guidance, self-care interventions and the importance of incorporating self-care into the delivery of healthcare.
Organisations
International Centre for Self Care Research. An American nursing led organisation supporting the development of research into self care the impact and how to support people adopt self care
Self Care Forum. This forum aims to further the reach of self-care and embed it into everyday life. 'Empowering people with the confidence and information to look after themselves when they can, and visit the GP when they need to, gives people greater control of their own health and encourages healthy behaviours that help prevent ill health in the long-term.' The Self Care Forum has developed a range of useful resources, including: factsheets; best practice case studies; top tips and a patient portal giving self-care advice to patients.
Self Help UK is a free and non-profit making website which provides information on self-help organisations for specific medical conditions diseases and treatments for patients, carers and their relatives. Self Help UK is provided by Intuition Communication Ltd, specialists in health care publishing on the Internet. The website includes a database of over 1,000 self-help organisations, patient support groups and charities across the UK that provide support, guidance and advice to patients, carers and their relatives.
Self management UK. Self management UK is the leading charity in self management support for people living with long-term health conditions. They work with patients, carers, healthcare professionals, clinicians and commissioners creating sustainable communities where people have the skills and confidence to live better lives.
Social Prescribing Network. The Social Prescribing Network consists of health professionals, researchers, academics, social prescribing practitioners, representatives from the community and voluntary sector, commissioners and funders, patients and citizens. They work together to share knowledge and best practice, to support social prescribing at a local and national levels and to inform good quality research and evaluation.
Pharmacy and self care
Local pharmacists are increasingly a source of information and advice for people in supporting self-care. The NHS Minor Ailment service is now available through many community pharmacies. See: The Royal College of Pharmacists animation on Minor Ailment Services. The service is very often more convenient and the results for patients just as good as being seen at a GP surgery or in A&E.
A campaign from Pharmacy Voice and PAGB (Proprietary Association of Great Britain) has urged people to self-treat winter ailments such as coughs and colds rather than going to the GP surgery and asking for antibiotics which are ineffective in treating the symptoms of viral infections. The campaign ran until the end of February 2014. See: Treat yourself better with pharmacist advice.
RCN support for keeping well and staying healthy
The RCN healthy workplace site has lots of information and support for nursing staff on staying healthy and making the most of work life balance and for employers to creating a good working environment.
The RCN Healthy You page and the Nursing You app were developed to ensure that nursing professionals take the time to consider factors that impact upon their own health.
Having the annual flu vaccine is also part of staying healthy Flu vaccination #BeatTheFlu.
Page last updated - 23/11/2022