Raising concerns: guidance for RCN members
How to raise a workplace concern
Nursing staff have a responsibility to raise concerns about poor care. Find out how to raise a concern and what support is available to you.
Raising and Escalating Concerns
This resource, aimed at NHS and independent sector nursing staff and student nurses, will support you to raise concerns wherever you work. It includes a decision making flowchart to help staff and students decide whether to raise a concern and when to escalate a concern.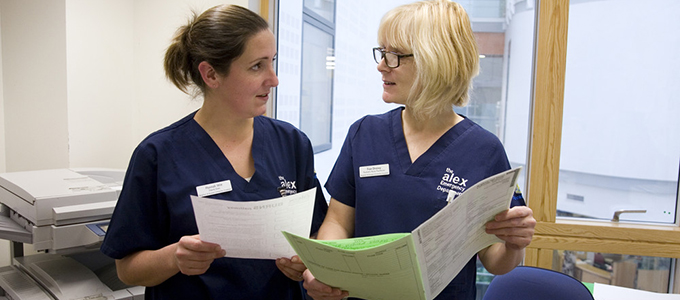 When to raise a concern
Don't wait for a problem to develop. If you see poor care or feel you are being prevented from providing safe, compassionate care, you should raise your concern as soon as you can.
All NHS employees have a contractual right and a duty to raise concerns with their employer that they consider to be in the public interest – including malpractice, patient safety, financial impropriety, or any other serious risks.
How to raise a concern
All employers should have a formal policy for raising concerns, which you should consult for guidance on how to raise your concern in the first instance. The policy should detail with whom you should raise your concern.
You can raise a concern either verbally or in writing. You will need to include some background along with a history of your concerns and the reasons why you are concerned.
Ensure that you keep records and notes throughout the process of the issues that you are concerned about for future reference.
Your employer has a duty to respond. If they do not, the RCN can help you to escalate your concerns.
The RCN's Raising and Escalating Concerns guidance includes a step-by-step guide on how to raise a concern.
How the RCN will support you
At any stage, whether you are following your employer's policy or the steps outlined here, you can contact the RCN for support and advice.
Get help
As an RCN member, you can find answers to your questions about work, and more, in our comprehensive advice guides. You can also find out how to
contact our RCN Direct advice team
.