As an RCN member, you can get expert advice and information on benefits, housing and more.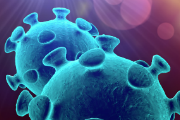 If you're struggling financially as a result of Covid-19 (coronavirus), read our advice on entitlements and support that may be available to you, including benefits, grants, and what to do if you're struggling with rent, mortgage or creditors

Information and resources to help you understand your financial situation, with tips on preparing a budget to manage your debts.

We can offer advice on negotiating with your landlord if you're in arrears because of a change in circumstance.

If you're confused by a change or stop to your benefits, we offer advice on understanding and challenging benefit decisions.

Find out how to book an appointment to speak to one of our advisers, and how to prepare for your appointment.