As an RCN member, you can get expert advice and information on benefits, debt, housing and more.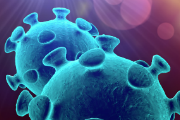 If you're struggling financially as a result of Covid-19 (coronavirus), read our advice on entitlements and support that may be available to you, including benefits, grants, and what to do if you're struggling with rent, mortgage or creditors
Debt advice
If you are struggling with debt, the RCN's Welfare Service can provide free, regulated debt advice.
Completing a financial breakdown of your income, expenditure and debts before your appointment will help give the adviser an overview of your financial situation.
Understanding benefits decisions
Our Welfare advisers can help you to understand complex benefit decisions, offering advice and assistance to challenge benefit decisions. This may be to:
Seek mandatory reconsideration of a welfare benefit/ tax credit decision
Dispute a decision about an overpayment
Appeal to a Tribunal
Please note, we will only be able to offer casework representation where we identify there is merit to your case in disputing a decision, and cannot offer assistance beyond advice where we identify that there is little or no prospect of success based on the relevant benefit regulations.
See our online advice about challenging and appealing benefits decisions.
Housing problems
The Welfare Service can't offer you housing but can advise you when you are facing difficult housing decisions.
For example, we can offer advice on negotiating with your mortgage lender or landlord if you're in arrears because of a change in circumstance.
Make an appointment
To make an appointment with the service, please call RCN Direct on 0345 772 6100. Lines are open 8:30am - 5pm on weekdays and 9am - 4pm on weekends.
Alternatively you can contact the RCN via Live Chat or e-mail. Details of how to do this can be found on the Get Help page.
Online information
See our publication dealing with a drop in income for information about money, debt, hardship and bankruptcy.
Preparing a budget to help deal with your debts
We're here for you
To make an appointment with the service, please call RCN Direct on 0345 772 6100 (open 9-5pm on weekdays, 9-4pm on weekends). We're also available via live chat or email.