Meet the Team
Biographies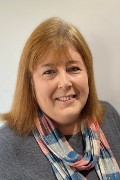 Heather Randle: RCN Professional Lead for Education and Primary Care
I am a registered nurse and independent nurse prescriber with over 30 years' experience working across the NHS, primary care, the independent sector and academia. My previous roles include General Practice Nurse; Professional Development Lead at an NHS Trust for Mental Health, Learning Disability and Community; Senior Lecturer; Primary Care Lead Nurse; Clinical lead/ ANP and Quality Lead Nurse. I have a keen interest in primary care, education, leadership, medicines management and non-medical prescribing and is passionate about general practice nursing, advanced practice, physical and mental health, preceptorship and portfolio careers.
I also currently work as a Regional Quality Lead Nurse and ANP in the Midlands, working with general practice and urgent care centres, all with a variety of population need. I support GPNs, HCAs, ANPs and GPs within primary and urgent care providing clinical leadership, governance and supervision.
Although I have various local, regional and national roles I have always maintained a foot in practice working initially as one of the first practice nurses and now as a regional leader and ANP.
I have seen primary care transform its ways of working during one of the most challenging times in healthcare, the Covid-19 pandemic. I am passionate about safe practice, improving terms and conditions for nurses in primary care and the role of primary care in the wider workforce.
I hope to support the continuing development of new ways of working in primary care and I am keen to work with the GPN forum on projects, consultations and fringe events that support general practice and ensure quality service provision.
If you would like to share any concerns, raise issues and share best practice and new ideas please contact me: Heather Randle (Heather.Randle@rcn.org.uk)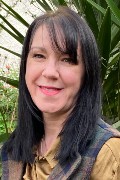 Joyce Pickering, QN
Forum Chair
Joyce has been a practice nurse for 14 years after completing a RCN 'Return to Nursing' course. She is currently a Nurse Manager in a busy town practice in South Devon. This is a very exciting time in general practice with opportunity to influence the shaping of practice nursing. As well as being a practice nurse, Joyce also works for CQC, as a specialist advisor, which she enjoys very much and believes it's a great opportunity to witness good practice.
Diabetes is Joyce's main clinical focus. Joyce delivers diabetes education in South Devon for GPNs, GP's and HCA's. They host student nurses from Plymouth University, which has been extremely rewarding and they hope it will encourage student nurses to consider practice nursing as a career choice.
Last year, Joyce worked with the Royal College of General Practitioners on their online services for patients. Being involved in these different roles gives Joyce a balanced overview of life in General Practices, as well as the challenges and rewards that brings. There are great opportunities ahead in the 10 point plan and Joyce will be working hard with the RCN to try and deliver better opportunities in both education and terms and conditions.
Ellen Nicholson, QN
Ellen currently works at NHS Resolution as the Safety and Learning Lead for General Practice. She has previously worked as a nurse manager for a GP at scale partnership managing the complexity of system change and transformation. As well as working across both primary and secondary care providers in London, South West England and overseas, and held a company directorship for a number of years.
Ellen holds various national roles as a member of the RCN General Practice Nurse Forum steering committee, RCN Advanced Practice Credentialing committee and has sat on the National Institute of Clinical Excellence (NICE) Asthma Management Guideline and Asthma Quality Standards committee with both primary and secondary care respiratory experience. Additionally she is a member of a political party health resource group researching and influencing health policy.
Ellen has written articles on the general practice nursing workforce and has successfully presented posters at national conferences on subjects such as integrated asthma services and advanced practice. Additionally, she was a finalist with a North East London GP Confederation in the 2017 Health Service Journal awards. She is committed to both facilitating the development and profile of nurses in general practice and further afield, highlighting nursing as a career through her role as a Nursing Now ambassador.
Sarah Hall
Sarah qualified from Hereford School of Nursing in 1986, she has had a varied career both in the UK and abroad, working in Care of the Elderly, Haematology, SCBU and adult intensive care. She has been a practice nurse since 2000. Sarah has previously been chair of her locality GPN Forum and has worked on several projects for NHSE.
Since 2015 she has also had the role of Practice Nurse Lead role for South Devon and Torbay CCG. In 2017 Sarah was appointed full-time GPN lead for both Devon CCGs whilst continuing to have a small clinical role in a local GP practice; this enables her to maintain her competencies in diabetes care and prescribing whilst reminding her what it is all about.

Kathryn Smyth, QN
Since qualifying as a registered nurse, Kathryn has worked in a variety of posts across both primary and secondary care. Kathryn's professional interests lie in the community setting particularly general practice where she has worked as a practice nurse since 2003. After completing her specialist practitioner General Practice Nurse postgraduate diploma in 2007, she became a practice teacher and avid promoter of educational opportunities within practice nursing, focusing her master's dissertation on the subject area. Kathryn taught as an ad hoc lecturer on the general practice nurse foundation course before taking up a full-time teaching post at the University of Central Lancashire in 2016. She continues to work within the clinical environment.
Kathryn joined the RCN as a student nurse and became a member of the GPN forum committee in January 2018. She is a Queen's Nurse and an active member of her local GPN forum. Currently she is teaching and supporting Return to Practice GPN students and has developed educational opportunities for GPNs across her locality. Increasing placement opportunities for student nurses within general practice is high on her agenda and she is working to identify clinical environments that are keen to develop mentorship opportunities.
Kathryn has contributed to a chapter in the 3rd edition of The Textbook of Non-Medical Prescribing (Nuttall & Rutt-Howard, 2020) and has been published in several nursing journals. She is a member of the Association of General Practice Nurse Educators and a Fellow of the Higher Education Academy.

Elia Monteiro
Elia works as a practice nurse in GP practices across boroughs in London. After qualifying from Kings College London University in 2015, Elia worked in palliative care and transitioned to primary care through the 'Open Doors' practice nurse development programme. This opportunity enabled Elia to advance both academic and clinical practice skills and she recently completed her MSc in Practice Nursing.
Elia completed a BSc in Human Nutrition and brings expertise in various aspects of applied and advanced concepts in nutrition. While specializing in this area Elia was awarded the best performing intern in a Public Health internship programme and co-authored a report of a survey development to support services for diabetes prevention published by Diabetes UK.
Elia has a special interest in 'social prescribing' and as the CIC 'Lambeth Portuguese Wellbeing Partnership' Clinical Lead has successfully written a business plan proposal that supports the GPN 10 point plan after completing the RCN workshop 'How general practice can enhance the business through investment in general practice'. Subsequently Elia enrolled on the first cohort of the Rosalind Franklin GPN programme which she hopes to complete in March 2020.

Penny Sibthorp
Penny qualified as a nurse in 2001 and started her career in Medical Assessment and later Accident and Emergency at a busy district hospital. She then spent time working at a teaching hospital in Sydney, Australia before returning to the UK and securing a role as a District Nurse. Following a PCT restructuring, she undertook a six-month Practice Nurse Apprenticeship and moved into general practice where she has been for the last 15 years. Currently she leads and manages the nursing team across two sites in a large town centre practice in Suffolk. As a nurse with advanced skills, and as a nurse prescriber, she specialises in seeing patients with diabetes and respiratory conditions.
She sits on the committee of the local CCG Primary Care Nurse Forum and is a nurse representative for her local PCN where she ensures that the voice of the nursing team is fairly represented and highlights issues that may affect future service delivery. Penny is passionate about the role that nurses have to play within primary care and is keen to raise their profile both locally and nationally. She is very excited to part of the RCN GPN forum committee and looks forward to the work it will bring.

Vanessa Anthony
Vanessa became newly qualified in adult branch nursing in 2021 with first employment directly into general practice. She is currently undertaking a general practice fellowship with her local CCG training hub to enhance her role. The variety and greater opportunity for continuity of care from birth to older persons is one what attracted her to general practice. She is a proactive RCN member since 2018, including Student Committee alumni (2020-2021) Her other roles include: GPNSNN ambassador, BAME GPN Champion and recently has taken up post as Co-Chair for her local RCN Branch.
Vanessa is passionate about social inclusion, health inequalities, breaking the many myths of general practice and raising awareness of the value of the nursing profession, especially for the new generation of students and participated in pay campaign events to name a few of her ongoing activities. She is known for her social media hashtags of #NewGenerationNursing and #NextGenerationNursing
Vanessa is not one to conform to fit the system, rather she encourages the dismantling of the negative aspects of the system to enable effective inclusion.