Meet the Team
An expert team passionate about celebrating nursing history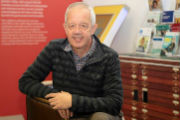 Stuart Wildman
Forum Chair
Stuart is a retired lecturer in nursing having had a career spanning over 38 years in the National Health Service and higher education. Since retirement in 2014 he has pursued his interest in the history of nursing through an Honorary Research Fellow post at the University of Birmingham and as a member of the steering committee of the UK Association for the History of Nursing (UKAHN). Over a twenty year period he has published articles on the history of nursing and has presented at both national and international conferences on varying aspects of nursing's past. His interests focus on the history of nursing and health care, in particular hospital and home nursing, in the nineteenth and early twentieth centuries. He has been involved in to two recent RCN initiatives: presenting a paper on nursing on the home front, part of the "British Nurses of the First World War" series and has written 5 biographies for the Oxford Dictionary of National Biography. Currently he is undertaking research into the English poor law nursing services.
Jane Brooks
Senior Lecturer, University of Manchester
Jane Brooks, PhD, RN is a senior lecturer in the School of Health Sciences at the University of Manchester. As well as the steering committee for the Royal College of Nursing History of Nursing Forum, she is proud to support a range of nursing history associations across the globe. She brings this international history of nursing fellowship to her work with the RCN. As a committed teacher and researcher, she engages with students from undergraduate to postgraduate researchers, to forward the discipline of the history of nursing
Her research has focused on nursing in the Second World War for nearly a decade. Her recent monograph, Negotiating Nursing: British Army Sisters and Soldiers in the Second World War (MUP, 2018) uses personal testimony to uncover the nurses' own understandings of their work and place in the medical team. Her current research Jewish refugees who entered the nursing profession in Britain and provided valuable war work in the over-stretched hospitals during the Second World War and into the new NHS.
Dionne Daniel
Dionne is an Associate Director of Nursing for Clinical Practice at Epsom and St Helier University NHS Trust. She has worked in the NHS for over 20 years having migrated from Trinidad and Tobago where she trained and started her career.
She has worked in a variety of roles including: Ward Manager, Site Manager and Practice Development Nurse in the Director of Nursing's Corporate team. Her background is acute medicine with an interest in diabetes and endocrinology and the care of older people. She recently was involved in researching the experience of nursing associates and has published two articles based on this work.

She is involved in the RCN as a Learning Representative and is a member of the Chief Nursing Officer's BME Strategic advisory group and is an NHS APP Ambassador.

Dionne has an interest in history especially the history of nursing and normally supports International Nursing Day display boards. Her history of nursing interest is varied but she has a special interest in Windrush Nurses, intersectionality in nursing and radical nurses. She is looking forward to supporting the work of the committee.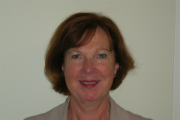 Margaret Graham
Retired Senior Nurse Manager (Public Health)

Margaret trained at the Royal Victoria Hospital (RVH) and Purdysburn Psychiatric Hospital Belfast, where she completed a dual qualification. Margaret resigned as a ward sister to travel to Australia where she worked and travelled until returning to Belfast to undertake the Health Visitor certificate. Margaret worked as a public health nurse in Belfast, where her career developed into management. Margaret also worked at the Department of Health & Social Services as Business and Contracts Manager for post-registration nursing, with responsibility for commissioning education and training.
Margaret is lead for the History of Nursing Society in Northern Ireland. Under her initiative, the society gathered narratives in Northern Ireland from nurses who had worked through the period of civil unrest known as the Troubles. These were published in Nurses' Voices from the Northern Ireland Troubles. In 2015, a BBC programme inspired by the book was aired regionally.
Along with other members of the society in Northern Ireland, Margaret presented the book at RCN Congress 2014 under Inspirational Nurses.
Tamsin Smith
Lecturer in Adult Nursing
Tamsin currently works for the University of the Highlands and Islands (based in the Western Isles campus in Stornoway on the Isle of Lewis). Following 15 years working as a Practice nurse in a remote and rural GP practice she took up the role of Practice Education Facilitator for NHS Western Isles, before moving into academia as a Lecturer in Adult Nursing.
Tamsin clinical interests and experiences include Chronic Disease Management, Women's health, Public health and Health promotion. Tamsin has a specific interest in the delivery of healthcare in very remote rural communities and has undertaken research in how student nurses are supported in practice. Her historical interests include nursing in world war two and the development of health services in the Highlands and Islands.

Elizabeth (Liz) Williams
Lecturer in Adult Nursing University of Suffolk
Liz is an adult nurse and has worked in a range of specialisms including oncology, haematology, infectious and tropical diseases and complex older care. She teaches at undergraduate and postgraduate levels across a range of modules. She has a particular interest in widening participation in nursing and decolonizing the nursing curriculum and draws upon the emerging field of nursing humanities to inform her teaching.
Liz has an interest in the history of nursing in India during the British Raj with a focus on the intersections of gender, race and class. She is also interested in the nursing care of older people and the regulation and development of the care home sector.
Page last updated - 03/02/2022