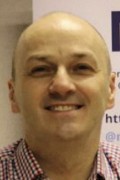 Professor Michael Brown PhD, MSc, BSc (Hons), PGCE, RNLD, RGN, FRCN,PFHEA
Forum Chair
Professor Brown is Professor of Nursing and Director of Graduate Studies in the School of Nursing and Midwifery at Queen's University, Belfast.
A Registered Nurse in Learning Disabilities and Registered General Nurse, he was a Consultant Nurse and Clinical Professor in Edinburgh working with adults with intellectually disabled offenders.
An active researcher involving people with intellectual disabilities, he has undertaken a range of studies, and published in the nursing and intellectual disability literature on issues including, health transitions, access to healthcare, liaison nursing models and person-centred care, diabetes and psychological interventions.
He is a Principal Fellow of the Higher Education Academy and a Fellow of the Royal College of Nursing.

Giselle Cope
Practice Development Facilitator, Foundation of Nursing Studies (FoNS)
Since Giselle qualified as a registered nurse in learning disabilities in 2000, her career portfolio has included working in various leadership positions within the NHS and Independent sector. Giselle currently works with individuals and teams within various programmes and bespoke mentorship offered by FoNS across health and social care. She also leads on learning disability nursing.
Giselle is programme director of FoNS' newest programme; The Creating Caring Cultures Fellowship for early career Learning Disability Nurses in England. She feels privileged to be able to empower, enable, and inspire others to put into practice improvements and innovations which can totally transform patient care and experience.
Katie Edwards 
Neurodevelopmental Practitioner
Katie has worked with people with learning disabilities for 17 years. The first six years of her career was in the independent sector providing supported living for adults with a learning disability in the community. She became a Registered Learning Disabilities Nurse in 2009 and spent the first 10 years of her career working with people with learning disabilities and/or autism in secure services. Whilst in this setting, Katie had numerous roles including Ward Manager and Practice Development. She worked hard to affect change for the learning disability and/or autism population, ensuring they had fair access to health care, treatment, education and employment opportunities.
For the past two years, Katie has worked carrying out autism diagnostic assessments for children and adults. She gained a Masters in Autism Studies at Sheffield Hallam University in 2020 and her research focused on the experiences of Registered Nurses providing care and treatment to autistic patients in secure services. She carries out Care and Treatment Reviews as a Clinical Expert for her local CCG, a role she feels really privileged to do.
Katie is passionate about people with learning disabilities and/or autism receiving fair care and treatment and that people working in this field are given the training and support to do their job well.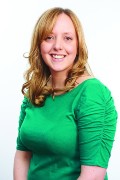 Sarah Jackson
Learning Disability Nurse
Sarah is a registered Learning Disability Nurse, with a special interest in autism. Sarah began working in NHS learning disability settings in 1999, and since then has carried out a variety of clinical, operational and programme management roles. Throughout this time, Sarah has continued to develop academically: qualifying as a registered Learning Disability Nurse in 2004; a BSc (Hons) in Professional Learning Disability Studies in 2009; and an MSc in Advanced Nursing Practice specialising in Autism in 2011, including Non-Medical Prescribing (V300).
Whilst completing her MSc, Sarah devised an autism framework of care to help staff improve their understanding of communication, sensory, person centred and positive behavioural approaches. This training was also co-developed and delivered by a Speech and Language Therapist, an Autistic Trainer, and a Behaviour Nurse Therapist. Framework training significantly increased staff knowledge and reduced instances of behaviours which challenged by 82%. As a result, Sarah was nominated and came runner up for the North West Workforce Modernisation Hub Innovation Awards 2011, and was nominated for the Learning Disability Nursing Award at the prestigious Nurse of the Year 2013 awards, and came second in this category.
Between 2014 and 2021 Sarah was employed by NHS England and Improvement's national learning disability and autism programme. Her role within the national team began as part of the 'Improving Lives' team, assessing whether people who had lived at Winterbourne View were safe, had appropriate treatment and care, and had plans for the future. Sarah went on to co-lead on programmes such as 'Ask, Listen, Do', 'STOMP-STAMP', the 'Care, (Education) and Treatment Review' refresh, and then became the senior programme manager for the NHSEI national autism team.
Currently, Sarah is a Consultant Nurse (Autism) and Associate Director of Nursing within Lancashire and South Cumbria NHS Foundation Trust leading a new autism outreach team, and is about to embark on Approved Clinician training part-time at Northumbria University.
Sarah is currently one of the chairs for the North West Learning Disability Nurse Forum, where she enjoys facilitating topic-based sessions focused on national and regional learning disability policy and guidance, and also networking for student and registered Learning Disability Nurses either living or working in the North West.
In her spare time, Sarah is a Trustee for a local small charity where she organises and runs family events. Sarah also enjoys spending time walking and exploring the countryside with her husband and daughter.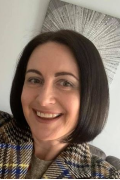 Rachel Morgan
Head of Pre-Registration (Nursing & Midwifery)
Rachel has worked as a nurse academic at USW since 2015. She qualified as a RNLD in 2005 and has a varied clinical background, including working in assessment and treatment services, community learning disability services, older adult mental health services and working as an acute care liaison nurse.
Rachel has a MSc in Professional Practice (Learning Disability pathway) and is a member of LIDNAN (Learning and Intellectual Disability Nurse Academic Network), the All-Wales Learning Disability Nursing Group, as well as the European Collaborative for Innovations in Learning Disability Practice.
Rachel has a special interest in dementia in learning disabilities and planning for end-of-life care. She is also passionate about reducing health inequalities for people with learning disabilities through equitable healthcare and was part of the team who developed the Learning Disability Educational Framework for Healthcare Staff in Wales.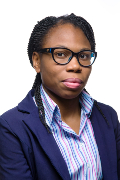 Tolu Olaniyan
Tolu is a registered Learning Disability Nurse with a special interest in epilepsy. She has an undergraduate degree in Learning Disability Nursing from the University of Southampton (2012) and a Master's degree in Epilepsy from King's College London (2015). She has worked in both inpatient and community services. Her first job when she qualified was as a Rotational Nurse in The Children's Trust Tadworth, Surrey. She then moved back to Southampton as a Community Nurse in West Hampshire. In 2016 she became a senior Community Learning Disabilities Nurse on the Isle of Wight before taking on a secondment role as the Interim Team Leader of the Community LD Service on the island. She is currently employed as a Senior LeDer Reviewer carrying out reviews nationally.
Tolu successfully completed the Florence Nightingale Nurses and Midwives Leadership programme (South East) and is now a Florence Nightingale Scholar. One of the many hats she wears include the role of a Practice Tutor with Open University. She enjoys passing on knowledge and supporting Associate Nursing students and student nurses through their journey to become registered ANPs and nurses.
Tolu is passionate and driven about using her expertise to support the development of LD and epilepsy services both nationally and internationally. She is the current Chair of Medical Assistance Sierra Leone (MASL) and the founder of an International training organisation; Pretola Global Health and Consulting Ltd. She is involved in international research in several countries and enjoys collaborating with others.
Whilst not working, Tolu enjoys spending quality time with her husband and two young children, going to church, singing, reading and travelling to new countries.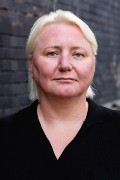 Michelle Parker
Clinical Project Manager, Improving Quality Team NHS England
Michelle's portfolio in Learning Disability Nursing spans the Independent Sector, the NHS and the CQC. This includes leadership, teaching and regulation. Her current role is within the new Improving Quality Team at NHS England.
In 2013, Michelle was working as a patient engagement lead in secure hospitals and was involved in a number of nationwide projects gaining recognition for her input. She feels the time she spent engaging and promoting patient engagement as the best and most important part of her career. She is passionate about the role of experts by experience and collaboration.
Whilst not working Michelle is an actress and film director which she enjoys immensely.
Page last updated - 19/01/2022