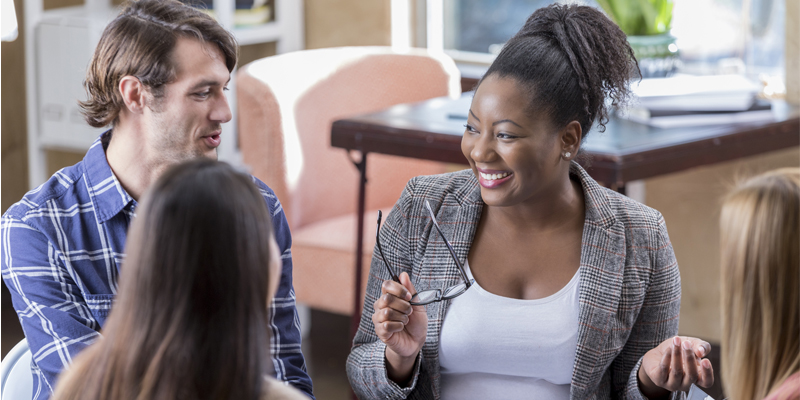 Independent employers make decisions on pay rises for nursing and care staff working in their organisations. Unfortunately, this means that unless you ask for a pay rise, it's very unlikely you will get one.
Many RCN members working in the independent sector are experiencing 'in-work poverty', or under 60% of the average household income.
Many health care support workers are only paid the legal minimum wage relevant to their age.
This simply isn't good enough. It doesn't reflect the excellent care you deliver, and it doesn't even begin to cover the rising costs of inflation, which is currently around four per cent.
Registered nurses must also be fairly and adequately rewarded for their skills and experience in delivering vital nursing care.
The RCN will support you to ask your employer for the pay rise you deserve. Here are eight simple steps you can follow:
1. Talk to colleagues about the rising cost of living
Are you experiencing increases in cost of living? List six things that have gone up in price in the last year, e.g. your gas bill, school meal charges, bus fares or your shopping basket. Are colleagues using food banks, in debt or cutting back on basic luxuries like holidays with the family? Gather this information and use it as evidence, but remember to use colleagues stories anonymously.
2. Think about your workplace
Do you have high turnover of staff in your workplace; do people keep leaving? Is there someone new every week? What are the sickness levels like in your workplace? If they are high, why do you and your colleagues think this is?
3. Create a survey
Print our short questionnaire and use this as evidence to seek a pay rise or other improvements to your terms and conditions.
4. Ask about the real Living Wage
Without asking for individual pay details, ask colleagues if they think they are receiving (at least) the real Living Wage. See if the real Living Wage would make a difference to them, and what that difference would be. Remember to capture this information.
5. Find out if there are any RCN reps in your workplace
If you're unsure, contact us on 0345 772 6100 and we'll put you in touch with your local RCN office. RCN reps can support you in getting the pay and workplace conditions that you deserve. You could even consider becoming a rep yourself.
6. Read more about "Pay, terms and conditions in independent employers".
7. Download our guide "Fair Pay in the Independent Sector".
Our guidance will help you and your colleagues discuss how, by working together, you could improve your working conditions, including your pay.
8. Write to your employer
Once you've agreed the issues together as a group, and spoken to your RCN rep, you're ready to approach your employer. Writing as a group of staff will have the biggest impact. It's even better if the letter comes from a group of RCN members.
Download our short template letter to get started, and remember to include all of the evidence you've gathered in points one to seven.
If you would like to discuss the contents of this blog please contact me at brian.morton@rcn.org.uk.
Further reading
https://www.rcn.org.uk/employment-and-pay/pay-terms-and-conditions-in-the-independent-sector