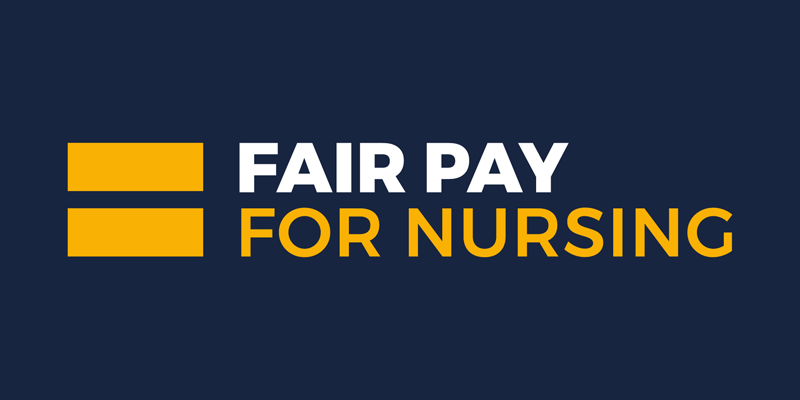 In our recent online consultation of members employed by CQC, 61% of those who voted said their improved pay award was acceptable enough to resolve the 2022-23 pay dispute. The turnout was 51%.
This means the RCN's trade dispute with CQC regarding the 2022-23 pay year will end and members are asked to stop industrial action with immediate effect.
The offer consisted of a non-consolidated lump sum payment of £1,500 pro rata for all staff employed at Grades Exec 3 to F who were in post on 31 March 2023 and on 1 August 2023.
The £1,500 is in addition to the pay award imposed in December 2022 that was 2.75% for Grade A staff, 3% for Grade B and C staff and 3.75% for Grades D to F staff.
CQC will now pay the lump-sum payment in August but will make staged payments to those staff who've requested this due to personal circumstances.
The improved offer followed three months of industrial action at CQC, where members took continuous industrial action short of strike, working strictly to the terms of their contract of employment often referred to as "working to rule".
RCN National Officer Barry Hutchinson said: "Once again, members' votes have decided the way forward. We'll now refocus our attention – and the CQC's attention – on the 2023-24 pay year, which is a matter of weeks away.
"Members have shown great strength during this dispute and their action resulted in an improved pay award. But this award only skims the surface of restoring the pay they've lost through below inflation pay awards over the years, and the pay they need to keep health and social care services – and ultimately patients – safe. While change does not happen overnight, it does happen when members are as mobilised and determined as we are.
"The RCN will never walk away for as long as members are denied the fair pay, terms and conditions they need and deserve for the vital jobs they do."