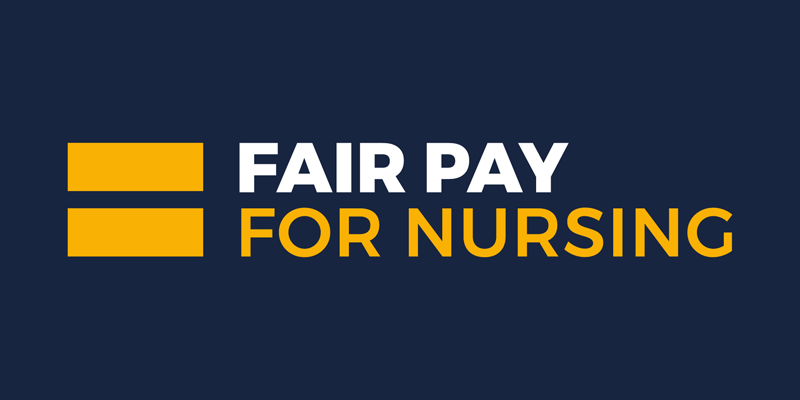 The government has been forced to act after the RCN and others applied pressure over its inequitable funding of the NHS pay deal for England announced earlier this year. The deal included a one-off lump sum payment of between £1,655 and £3,789 for staff on Agenda for Change contracts. For those directly employed by the NHS, this was funded centrally.
Those working on contracts dynamically aligned to Agenda for Change, delivering NHS care through organisations such as charities, local authorities and social enterprises, were also contractually eligible for the payments but the government said the independent organisations they worked for were responsible for making them. As the government didn't provide central funding for this, many organisations couldn't afford to.
Today's development begins to address this with eligible non-NHS organisations able to apply for funding to help deliver the one-off payments. However, there needs to be more clarity on which organisations are eligible and when nursing staff might receive the payments.
The RCN fears the scheme could take months to process as the government has said it will open in the coming weeks and is expected to be completed by the end of the 2023-24 financial year. It is understood funding will come from existing departmental budgets.
RCN England Director Patricia Marquis said: "This significant progress is not before time. In the four months after the one-off payment was given to the majority, we have campaigned alongside the nursing staff who were left without.
"The government should learn from this situation for all future pay awards to ensure these staff are not forgotten and these delays are not repeated.
"Unfortunately, there are still some nursing staff delivering NHS care who will not get this if their contract is not dynamically linked to Agenda for Change. Pay uplifts and any one-offs should, as a rule, go to all who deliver NHS care and not leave some people behind through contractual technicalities. The department must provide clarity on who will receive the funding."
Meanwhile, our campaigning continues to ensure nursing staff working in general practice get the 6% pay rise they were promised. "We renew our call today for these staff to also be given their full pay uplift with the money similarly made directly available by central government," added Patricia.