Supported by HRH Prince of Wales, the scheme aims to develop and prepare young people aged 16 to 25 years for life and to support them towards employment in nursing.
About the program
The scheme runs alongside their usual uniformed organisation activities, combining guided online and experiential learning. This includes learning modules and a clinical observational placement within their local health care region.
Once they have completed this, cadets submit a portfolio of reflection and gain a completion certificate. They are then supported to take decisions on next steps, which can include a level 2 or 3 related diploma, a foundation degree or an undergraduate nursing degree.
The scheme was selected as a finalist for the Nursing Times Awards 2021.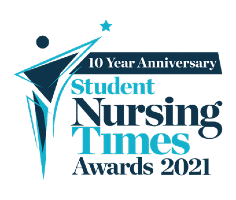 Where it's running
The scheme is currently running across England and Wales in conjunction with the army cadet forces, combined cadet forces, St John Ambulance Cymru and St John Ambulance England.
We are currently working RCN Northern Ireland and RCN Scotland to look at the suitability of running the scheme within their regions.