Dying is the one certain thing in life – we will all die. Some people unexpectedly as a result of illness or accident, and some gradually from a chronic illness or frailty. The RCN believes that no matter what the reason, everyone has the right to be cared for with dignity and respect as they approach the end of their lives.
The term 'end of life' usually refers to the last year of life, although for some people this will be significantly shorter. The term palliative care is often used interchangeably with end of life care. However, palliative care largely relates to symptom management, rather than actual end of life care.
The RCN believes that end of life care is not just the responsibility of specialist nurses and teams, rather that everyone should be able to care for a loved one as they reach the end of their lives, including all nurses and health care support workers in all settings, the patient's family as well as members of the community.
End of life care is not just the practical and technical delivery of care provided to the individual who is dying, but also refers to the support and information available both to them and the people who are important to them, e.g. bereavement support.
Due to an unacceptable variance in the availability of services and professional expertise available to patients, many people are experiencing poor care at a time when they and their families need it to be at its best. The RCN is committed to ensuring that nurses working with people who are dying are given the support they need to understand their role.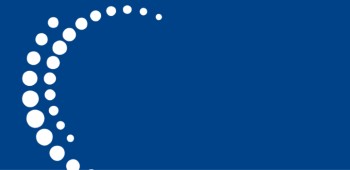 This programme will provide resources to support the delivery of end of life care to the dying person, their family and carers.




Bounce Back Boy is a film that explores the life and the death of 23 year old Josh Cawley following catastrophic injuries inflicted by his birth parents. It explores how his, and his adoptive family's complex needs were inadequately identified, assessed and supported by health and social care professionals.
The original play was written by playwright Brian Daniels, in conjunction with Josh's adoptive mother Lynn Cawley, who had to co-ordinate his care whilst fighting for the system to recognise his needs.

There are some fundamentals of end of life care that apply to all care settings in England, Northern Ireland, Scotland and Wales.
People should be seen as individuals, asked what is important to them and involved in all discussions and decisions about their wishes and care.
Everyone should get fair access to care no matter where they live or what their circumstances.
People should be supported to be as comfortable as possible and all care and treatment should be reviewed regularly to ensure that this happens.
The care the individual receives should be coordinated so that everyone involved is aware of the plans; changes should be shared and transitions managed in a way that ensures the person and the people who are important to them are part of this. The individual should be able to access support from informed staff day or night.
The individual should be assured that all staff involved in their care are competent, confident and compassionate.
The community and the public also have a role to play. They should be able to have conversations about death and dying, including what can be done outside the health and social care systems.
Related to understanding end of life care:
RCN learning path for healthcare support workers
A new learning path for healthcare support workers, is now available on e-ELCA. The aim of this learning path is to provide healthcare support workers with a greater understanding and confidence when working with individuals near the end of life and to offer support for their families. It's relevant to all settings including care homes and domiciliary care. Sessions in this path have public access, meaning they can be accessed by logging in with any email address.
Guidance for staff responsible for care after death from Hospice UK.
During the COVID-19 pandemic, nurses and other clinicians are likely to face a sharp and sustained rise in the volume of urgent decisions to take around CPR.
Essential guidance for staff involved in care after death, especially nurses working in the community and care homes. This guidance has been co-created and endorsed by the RCN.